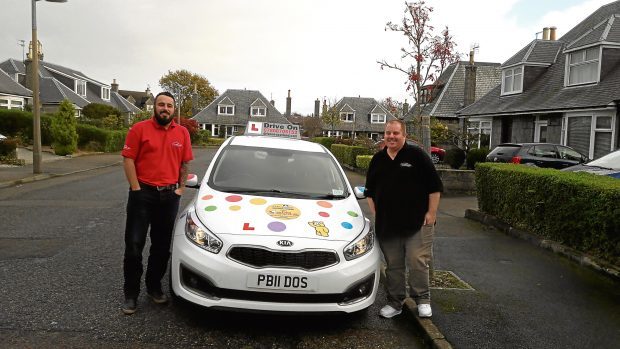 Two driving instructors got into gear as part of a national relay to raise cash for a major children's charity.
Paul Brown, 42, and Richard Murray, 35, of Aberdeen's Drive On driving school were at the starting point on the UK mainland of the Big Learner Relay for Children in Need.
The relay, which began in Northern Ireland on Wednesday, is taking place across the UK, and will finish November 17, the official Children in Need Day.
During the event yesterday they passed a specially designed top-box to the next instructor in Laurencekirk.
Paul was in the lead car, with Richard following behind, at yesterday's starting point in the city.
He said: "I was really excited to be a part of the relay this year. I heard about it when I was down at a training course in Glasgow and told the organiser that I wanted to get involved."
Lou Walsh, a driving instructor from Hampshire, began the event in 2014, and a total of £250,000 has been raised since, of which £150 was contributed by Aberdeen this year.
Consisting of 190 lead cars with students and instructors, a total of 3,000 miles are due to be covered over the course of the relay.
Paul said: "I'm happy to be able to contribute to a cause that can make a huge difference in children's lives."
"When they announced the route I was happy to see that we would not only be on the route, but we would be the lead car starting the relay in mainland UK," he added.
"We're hoping to take part again in the Big Learner Relay next year, but that all depends on the route decided."
Organiser Lou brought over the top-box from Northern Ireland, where the event began, and handed it to Paul who drove to Laurencekirk's Castleton Farm Shop.
Lou said: "Although the relay has been in Scotland for the last three years– we have not gone as far up as Aberdeen before.
"The money we are raising is fantastic and we are so pleased that together we are supporting such a great cause.
"Relaying through Scotland has always been a personal highlight for me."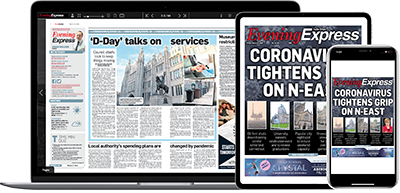 Help support quality local journalism … become a digital subscriber to the Evening Express
For as little as £5.99 a month you can access all of our content, including Premium articles.
Subscribe