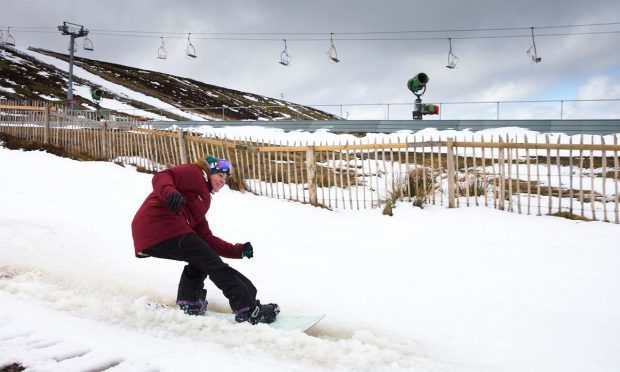 Winter sports fans have taken to the slopes after recent snow fall meant a Cairngorms ski centre reopened.
The Lecht Ski Centre has been closed because of a lack of snow that is required to keep the slopes running smoothly.
Flurries across the area this week allowed the centre to open two of its 13 runs and lift yesterday.
The centre's operational director James McIntosh said: "We are hoping to stay open until Monday and that the wind will calm down, so we can open the chair lift."
Around 60 people headed to the centre to catch the end of the season.
James added: "I'm glad we are getting a couple more days, but the forecast does look a bit dodgy."