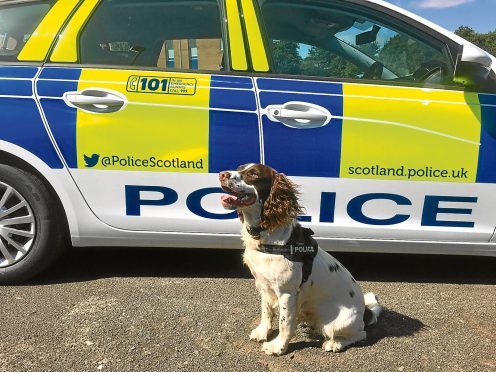 It was paws-itive news for one pooch in the North-east as he became a licenced drug detection dog.
Police Dogs Hamish and Doug along with their handlers will lead the way on sniffing out crime after becoming licensed drug detection dog teams.
Hamish is set to be based in Aberdeen, while Doug will be joining the force in Dundee.
Both canines have been training for a number of months and received the sign off to say they could start with immediate effect.
Police dog handler and instructor Steve Warden welcomed the news about both pooches finishing their training.
He said: "Hamish and Doug have been training as drug detection dogs for the last few months and last week was the culmination of their training.
"Now both handlers and dogs have gained their licenses they are now operational with immediate effect.
"In fact, Doug and Pc Gargan's first deployment was at the weekend at Carnival 56 in Dundee yesterday.
"Both Pc Stockley and Pc Gargan already have general purpose dogs, Griff and Sale, and with the addition of their drug dogs, the teams will be able to work on a wider range of deployments.
"I wish Hamish and Doug long and full careers with their handlers."
North-east MSP Lewis Macdonald welcomed the news that Aberdeen had a new drug detection dog and hoped Hamish wouldn't have a ruff career.
He said: "Let's hope that Hamish is a happy chappie when going about his work.
"It will be great that he can help keep our communities safe for many years to come.
"I hope he has a successful and long career but that he doesn't have to work too hard."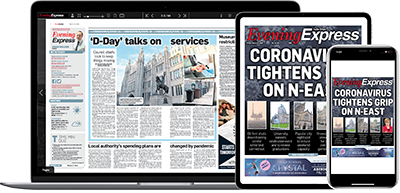 Help support quality local journalism … become a digital subscriber to the Evening Express
For as little as £5.99 a month you can access all of our content, including Premium articles.
Subscribe