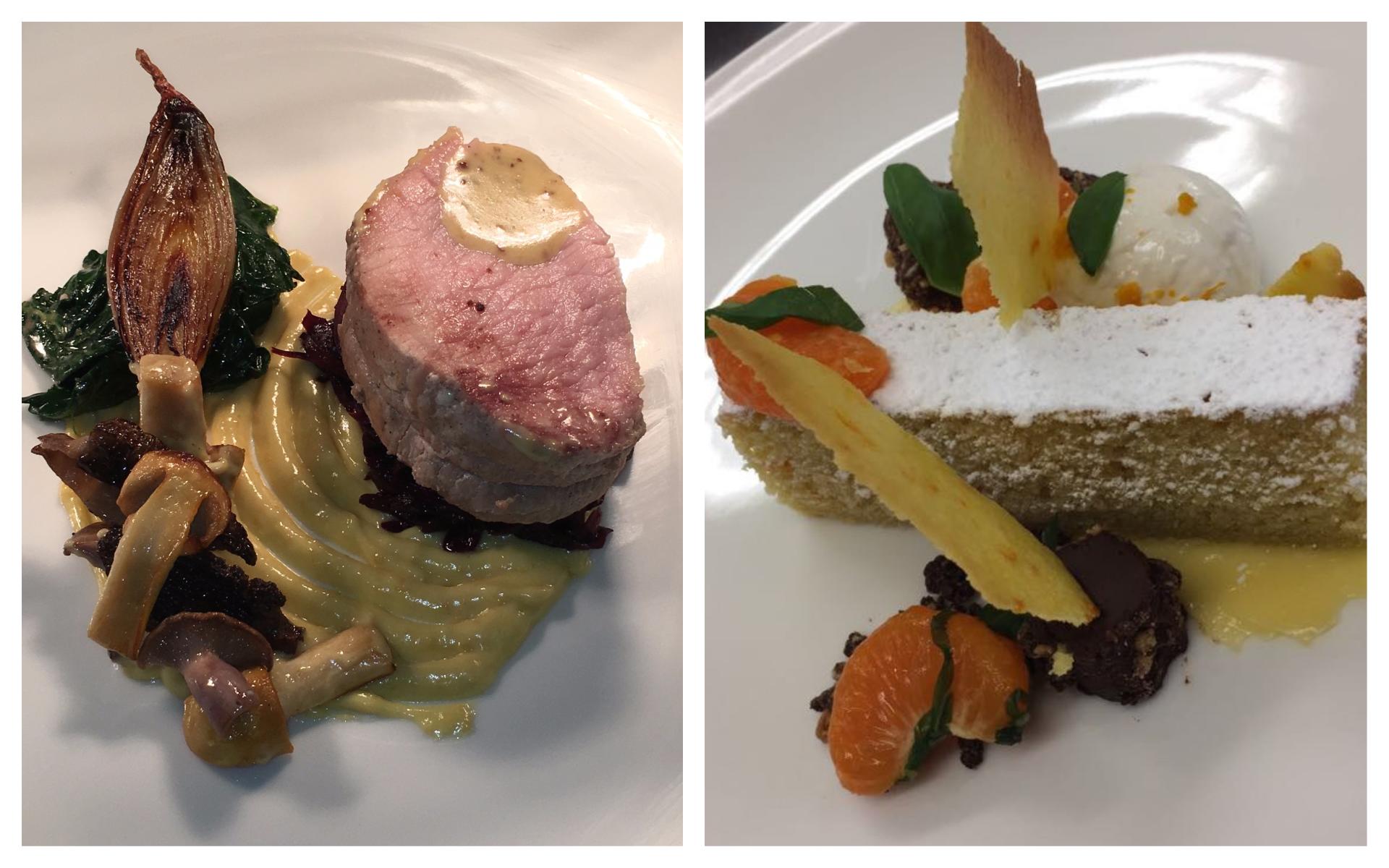 Here's how you can recreate Amy's stunning dessert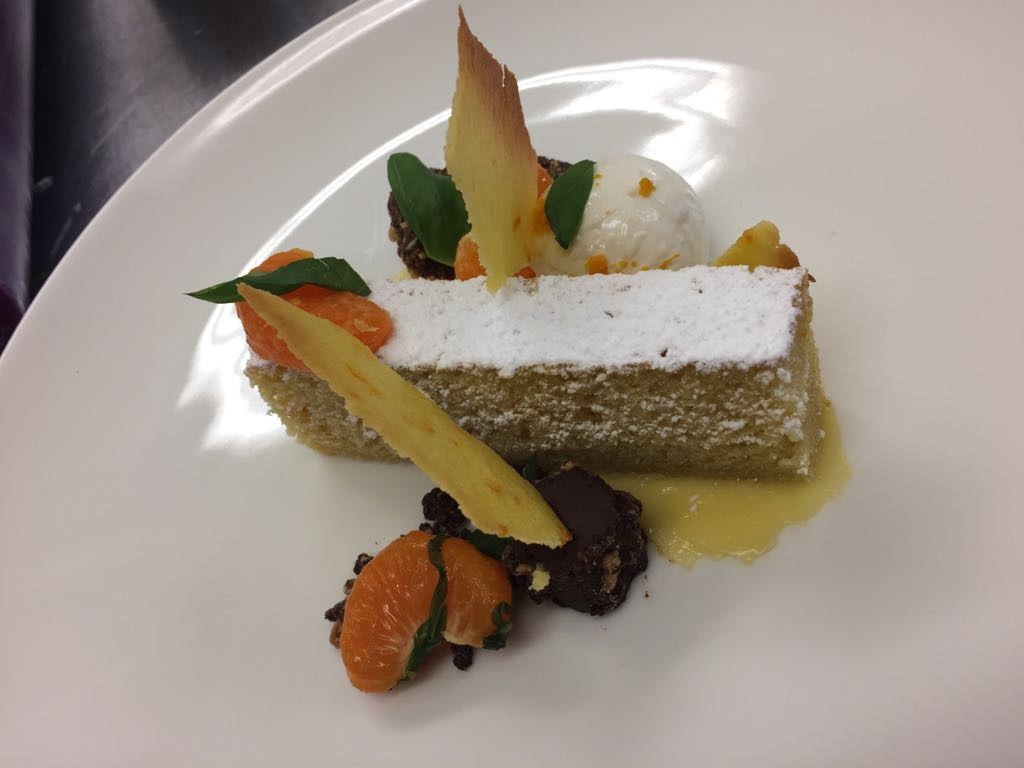 The majority of Amy's complex dessert can be recreated at home – with the exception of the compressed mandarin – just follow her step-by-step guide below.
Mandarin and Olive Oil Cake
Ingredients
81g plain flour
1/4 tbs baking powder
71g unsalted butter (room temp)
66g olive oil
1 ½ eggs
72g caster sugar
zest of 2 mandarins
Method
Whisk together eggs and sugar. Add zest. Mix in flour/baking powder. Slowly mix in butter and olive oil.
Cake Soaking Liquid
Ingredients
Juice of 1 mandarin
1 tbsp caster sugar
Method
Mix together until combined.
Chocolate Ganache
Ingredients
60g chocolate
110g double cream
Method
Bring the cream to the boil. Remove from heat, stir in the chocolate until melted and well combined. Place in piping bag and store in fridge.
Chocolate Crumb
Ingredients
20g chocolate
7.5g cocoa
60g digestives (4 biscuits)
Method
Melt the chocolate. Crush the digestives and cocoa powder together. Mix together then chill until needed. Crush to desired texture using fingers.
Cream Cheese Sorbet
Ingredients
250g cream cheese
100g caster sugar
175ml water
zest of 1 mandarin
Method
Boil the water and the sugar. Remove from heat. Whisk in the cream cheese and zest. Churn in ice cream maker.
Mandarin Curd
Ingredients
52g mandarin juice (from 2)
70g caster sugar
1 ½ eggs
1g gelatine
113g unsalted butter (room temp)
Method
Soften gelatine. Combine juice, sugar, eggs and gelatine over heat until mixture thickens. Remove from heat, add butter. Pass mixture through sieve, place in bottle in fridge.
Tuille
Ingredients
40g unsalted butter (room temp)
5 tbsp mandarin juice (from 2)
50g plain flour
50g icing sugar
1 vanilla pod
Method
Cream together butter and sugar. Add the vanilla pod seeds then mix in flour and juice. Chill until required. Spread onto mat. Bake until golden.
Compressed Mandarin
Ingredients
Juice of one mandarin
Few basil leaves
Method
Peel mandarin, remove white pith. Place in vacuum bag with juice and basil leaves. Vacuum and leave till required.
Assembly
Drizzle the juice over the cake to give it flavour
Plate the cake with the crumb coated ganache, curd and compressed mandarin
Garnish with shards of tuile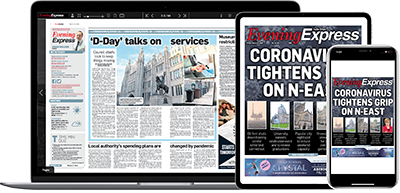 Help support quality local journalism … become a digital subscriber to the Evening Express
For as little as £5.99 a month you can access all of our content, including Premium articles.
Subscribe