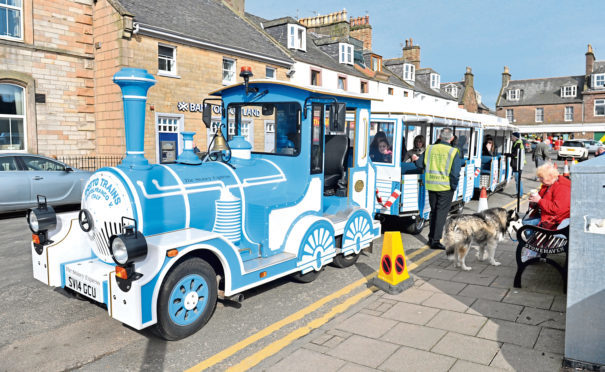 Operators of a north-east land train have spoken of their delight after enjoying a bumper summer season.
The Stoney Express, which serves tourists and residents of Stonehaven, saw 3,692 passengers enjoying the attraction since July.
The attraction shuttles travellers around the sights of the town, including the Market Square, harbour and popular Dunnottar Castle.
Managed by the Stonehaven Town Partnership (STP), the train usually takes a break over the winter period before starting in the new year.
However, this year the group has had a bumper summer season and on occasion had to turn people away.
Chairman of the organisation Jim Stephen said the warm weather has played a part, but the events in the town helped numbers.
For the whole of last year passenger numbers for the Stoney Express totalled more than 5,700.
Jim told the Evening Express: "I'd like to thank everyone involved with the land train, including all the staff and volunteers who have made it a great summer season.
"We are delighted with the number of passengers.
"I feel like the warm weather will have played a part but the main reason people come to Stonehaven is for the great events we have.
"Events like the Highland Games and Feein Market bring a lot of people to the town, and the land train is an addition to them. We also work closely with Dunnottar Castle to bring people here.
"One of the main reasons we have been successful is because of the support we have received from local businesses and Aberdeenshire Council."
The train has had a number of visitors from countries across the globe, including France, Germany and China, as well as from the north-east.
Julie Lindeman, project co-ordinator for STP, pictured, said: "We had a cracking season – it was the best ever so far.
"Since the start of the school summer holidays we had just under 3,700 passengers – from all over the world.
"But most importantly, I feel, we were well supported by our community.
"We are really delighted with this year's numbers."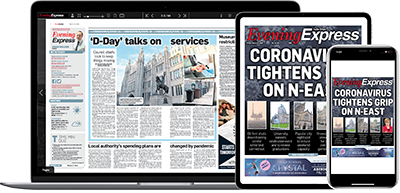 Help support quality local journalism … become a digital subscriber to the Evening Express
For as little as £5.99 a month you can access all of our content, including Premium articles.
Subscribe