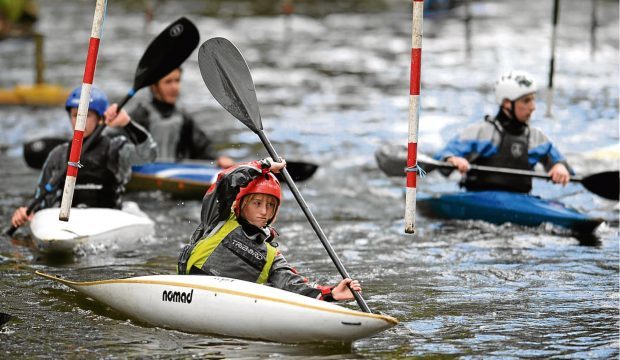 Plans have been lodged to revamp a popular kayaking spot, opening the sport up to more people.
Aberdeen Kayak Club uses the west part of Seaton Park heading along the River Don from Tillydrone.
The spot, where Olympic gold medallist Tim Baillie started his career, could be in line for a revamp after the group lodged proposals with Aberdeen City Council.
The plans reveal the club wants to improve access for canoeists, including new juniors and disabled people, at their main location on the River Don.
The work would involve the creation of a new path which requires the re-profiling of the bank. An upstream access point together with a downstream access point, would be created.
The river bank would also be protected from erosion by introducing 103m of willow spiling (stabilisation).
A design statement by JBA Consulting, on behalf of the applicant, said: "The upstream and downstream access points provide access to canoeists, including new junior and disabled canoeists in the watercourse, supporting Scotland's ambition for equality in sports and physical activities by improving the infrastructure.
"Most wheelchair users, people with mobility or stamina difficulties, visually-impaired people using long canes or with guide dogs, and other users should be able to use paths to these standards."
The club first revealed plans to revamp the riverbank in 2015 and have spent the past couple of years trying to secure around £130,000 to deliver the project.
Club chairman Bill Telfer previously said it was not possible to get disabled people in and out of the boats and this has deterred some people in the past.
The site is open access and may be used by any other paddling group, including the University of Aberdeen.
Aberdeen Kayak Club, founded in 1975, is one of the focal points for the development of canoe sport in the North-east of Scotland.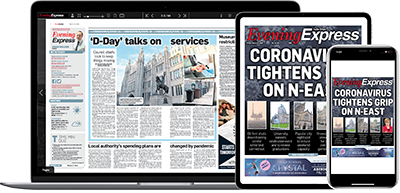 Help support quality local journalism … become a digital subscriber to the Evening Express
For as little as £5.99 a month you can access all of our content, including Premium articles.
Subscribe