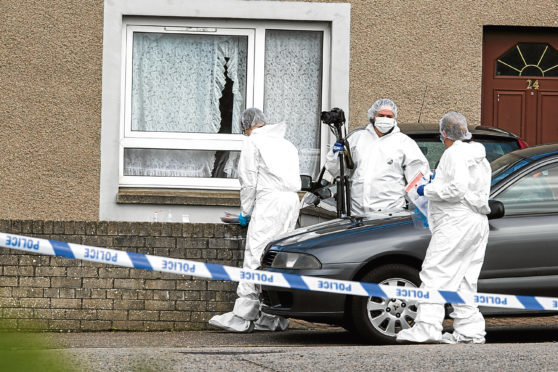 A jury has been urged to convict seven men of murdering North-east man Gary Clampett.
John Henderson, 47, Gary Martin, 37, Joseph Martin, 40, Thomas Martin, 45, David Graham, 46, James Connor, 52, and Dean Leech, 25, have been on trial at the High Court in Glasgow for more than a month.
They all deny the charge of murdering Mr Clampett by hitting him with knives, a machete, a sword, a chain, a hammer, a crowbar, bats, golf clubs and poles at Fernie Place, Fraserburgh, on June 18.
Yesterday advocate depute Paul Kearney addressed the jury and said there was clear evidence, both eyewitness and circumstantial, that showed all seven men had acted "in concert" to murder Mr Clampett.
Mr Kearney suggested that the jury had no alternative but to convict Henderson, who had admitted killing Mr Clampett by "striking out" at him with a knife and dismissed his claims that he had not planned to attack him.
Mr Kearney said there was circumstantial evidence that could connect Gary and Joseph Martin to planning the attack on Mr Clampett in advance.
Jurors had previously heard Mr Clampett had attacked Joseph Martin with a bat and damaged the witness' door.
Mr Kearney told jurors that Pc Pinder gave evidence that Joseph Martin refused to make a complaint to police following the incident and told him he would "sort it himself".
His wife Kelly, the trial heard, had been in a long-running feud with the Clampetts.
Mr Kearney said Mrs Clampett, Rena Sutherland and other eye witnesses had all placed the seven men at the scene, armed with various weapons.
He told jurors that Mrs Clampett had not tried to reduce her and her husband's own involvement in the disputes leading up to the events at Fernie Place and for that reason her evidence should be considered as reliable.
The trial, before Lord Beckett, continues.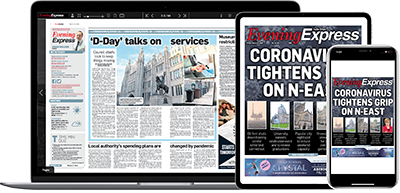 Help support quality local journalism … become a digital subscriber to the Evening Express
For as little as £5.99 a month you can access all of our content, including Premium articles.
Subscribe