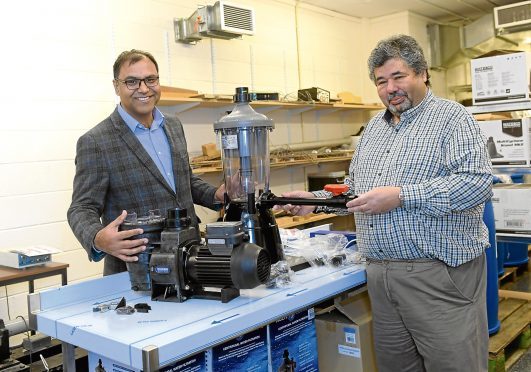 A team of Aberdeen engineers who have entered a competition to win £15 million are set to be visited by judges this month.
Experts from the University of Aberdeen have designed a carbon capture device which turns harmful waste products that come from factories into a substance that can be used to make common household goods.
That substance is typically sold at £400 per tonne and the team hope they can sell their devices across the world to help the environment.
The idea has been shortlisted for the Carbon XPrize – a contest where judges pick an innovation that can change the world.
The winning entry receives $20 million (£15.3m) prize money and judges are set to visit the university shortly.
Leading the project is Dr Mohammed Imbabi, who teaches civil engineering at the university.
He said: "We are looking forward to having a visit from the judges.
"The competition is stiff, as there are entries from across the word. We're keeping our fingers crossed."