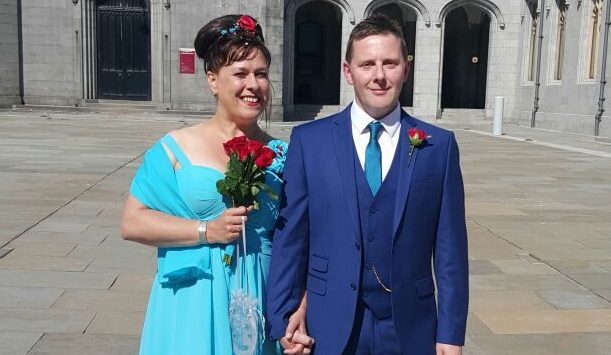 Hen Joyce Falconer returned to Aberdeen's Marischal College – the setting for the North-east's groundbreaking final Granite show – the actress was not following a script.
But there was a happy ending – as Joyce wed fellow actor and Granite co-star David McGowan, in the landmark building on May 28.
Joyce said: "The folk in the National Theatre of Scotland were quite amused I was going back there to get married.
"I don't know if they realised it was the Town House now. It's just such an iconic building."
Joyce, who is originally from Torry, returned to her roots by celebrating at the Nigg Bay Golf Club after the ceremony.
She said: "It was a small family wedding. The sun was splitting the sky, it was gorgeous.
"We had a lovely meal at the Carmelite then we went on to the Nigg Bay Golf Club in Torry which was just fantastic.
"I just love going round the bay and dolphin spotting. It's such an amazing thing.
"So they poked their heads out at the harbour for us.
"When David was in the Steamie here a few years ago he got to know Aberdeen quite well so he's very fond of the city."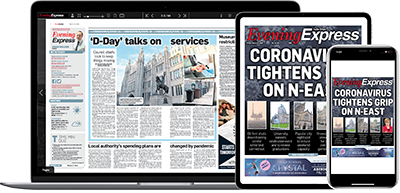 Help support quality local journalism … become a digital subscriber to the Evening Express
For as little as £5.99 a month you can access all of our content, including Premium articles.
Subscribe