A major event aimed at helping eradicate homelessness is coming to Aberdeen – with people being asked to spend a night in December in Duthie Park.
And the man behind Sleep in the Park says homelessness can be wiped out in the north-east – with 120 properties offered up to help get people off the streets.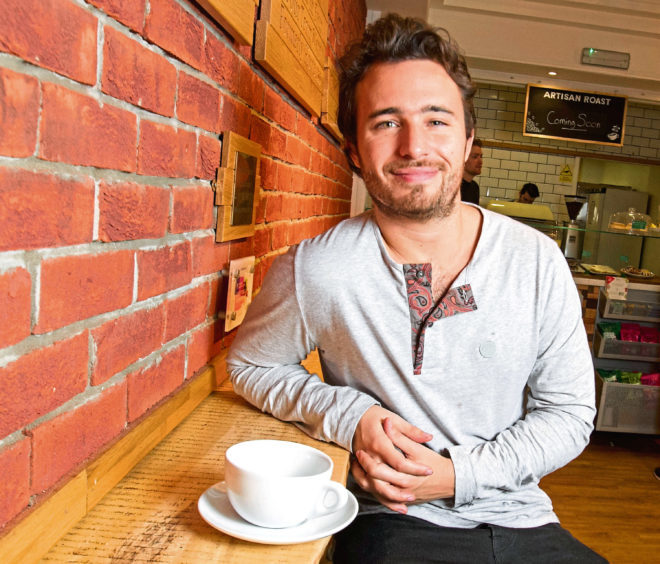 Josh Littlejohn, the co-founder of social enterprise Social Bite, is bringing the charity's sleepout to the Granite City for the first time.
The money raised as part of the Sleep in the Park on December 8 in Aberdeen, and events around the country, will go towards the group's Housing First initiative, aimed at taking as many people as possible off the streets and into their own homes.
Josh told the Evening Express: "We're looking to eradicate homelessness, the people that will be involved in this programme will be known to charities on the ground, they will be people who have been passed over by the system, who landlords may not have otherwise given a flat to.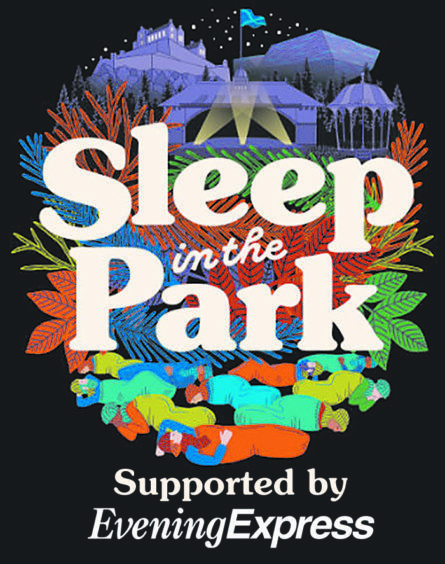 "We're doing it using a 'by name' list, working with frontline agencies, so they know the people who have been trapped in this cycle of homelessness.
"They're usually staying in hostels or on the street, and they're known to charities like the ones that we're working with.
"So they can evaluate the needs of people, and see who is most in need of our help.
"Over the course of 18 months, we want to help 120 people."
---
Housing First, which is based on a Finnish initiative, has already launched in Scotland, with £3 million of funding from Social Bite and the Scottish Government contributing a further £4m.
Private landlords, the local authority and housing associations in Aberdeen have already pledged 120 properties for the programme, which will be used to house people who would otherwise be homeless.
The project would also include support for complex needs that many homeless people may suffer with – such as drug or alcohol addiction and mental health issues.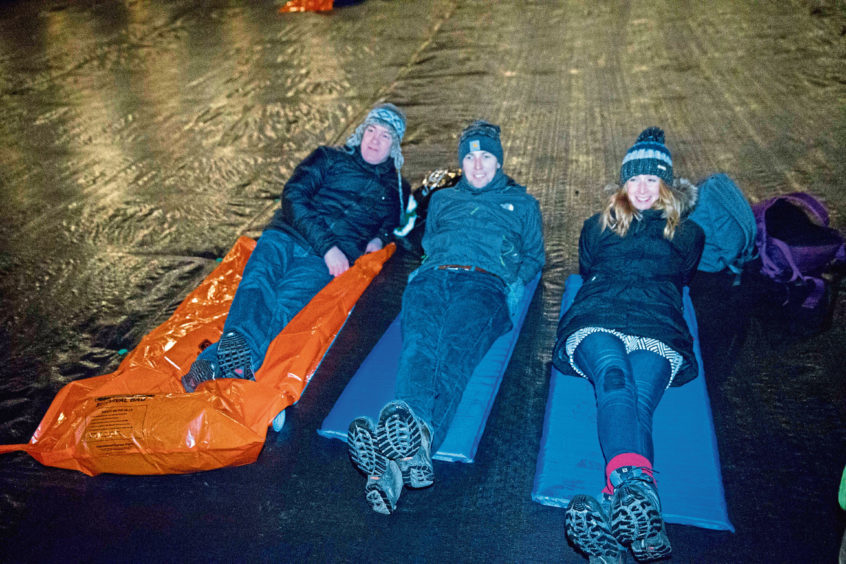 Josh hopes that Housing First will shift people away from "transient accommodation" such as hostels, and into "more mainstream accommodation".
Social Bite will offer up a portion of the cash that is made through the sleep-out – hoped to be as much as £6m across the country – to charities in each city.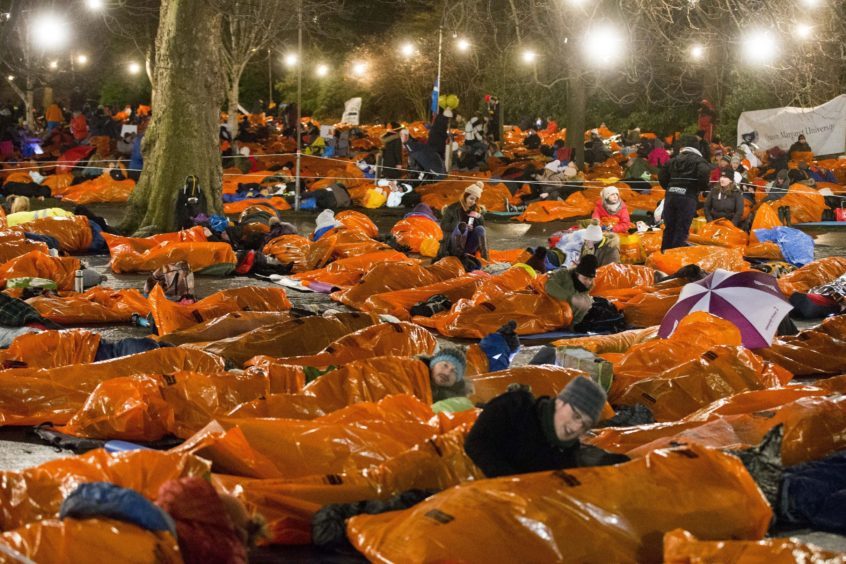 Aberdeen Cyrenians, Aberdeen Foyer and Turning Point are the selected charities in the north-east.
Each one specialises in dealing with homelessness or mental health issues and will act as a point of contact for the programme in Aberdeen, identifying those most in need.
Across Scotland, 830 properties have already been pledged to the project, with more than 50 already being used in Glasgow.
Aberdeen is one of four more cities chosen to benefit from the programme, as well as Edinburgh, Stirling and Dundee.
The first tenants in these four cities will be moved in during this month, with more people added to the programme every month.
The original idea came from the Y-Foundation in Finland.
Started in 1985, the foundation seeks out social housing for people in need, and it is now the fourth biggest landlord in Finland – with 16,650 apartments owned in 50 communities across the country.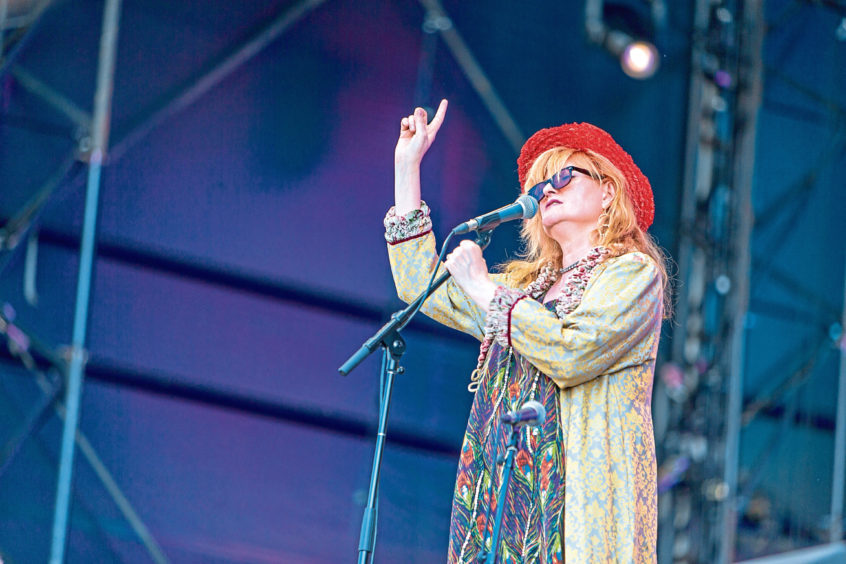 Crowds at the Aberdeen Sleep in the Park event at Duthie Park – which it is hoped will attract 2,000 people – will be entertained on the night by former Fairground Attraction lead singer Eddi Reader, along with whistle-stop performances from KT Tunstall and Amy MacDonald, who will play at all four events thanks to the use of a helicopter, which has been donated for the night.
Social Bite's Sleep in the Park: Sign up to make a difference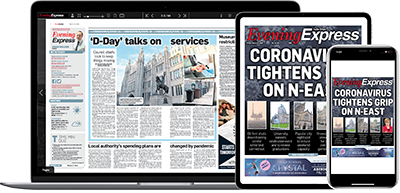 Help support quality local journalism … become a digital subscriber to the Evening Express
For as little as £5.99 a month you can access all of our content, including Premium articles.
Subscribe