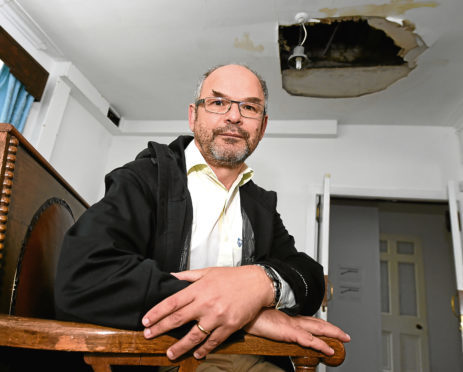 A leader of Aberdeen's Jewish community has thanked city residents for their "unbelievable generosity" ahead of the official rededication of Britain's most northerly synagogue.
The Aberdeen Synagogue and Jewish Community Centre on Dee Street was forced to close in September after a washing machine broke, resulting in gallons of water tearing a hole through its roof and filling its basement.
A fundraiser was launched to help pay for the repairs with a goal of £10,000.
Despite initial fears the target would not be reached, the synagogue eventually received more than £25,000 from donors across Aberdeen and the world.
To thank them for their support, the synagogue is holding an open day on Sunday, May 27, following an official rededication of the building.
Mark Taylor, the president of the synagogue, said: "We want to invite everyone to come along and see how we've been able to rescue the synagogue with their support."