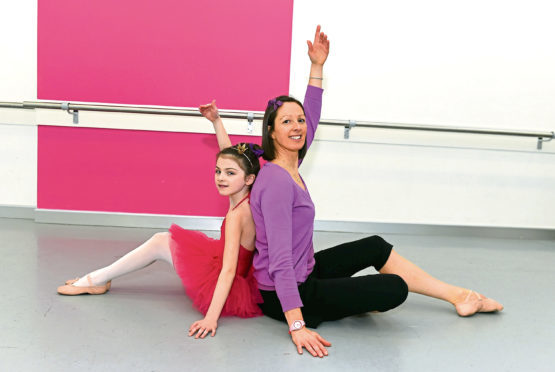 An Aberdeen dance teacher battling breast cancer is hoping ballet stars will step up to make her wish come true.
Jemma McRae, owner of Academy Street Dance Studio, is currently undergoing intensive chemotherapy to treat the disease.
And, after spotting a Scottish Ballet campaign to make five people's wishes come true, the 43-year-old decided to make a special request.
But Jemma, who was first diagnosed in 2014, doesn't want the wish for herself – she wants to give back to her students as a thank you for their support.
The dance teacher has asked the company to either come to her city studio and perform for her students or to allow her pupils – including her eight-year-old daughter Izzy – to attend a rehearsal at His Majesty's Theatre for Scottish Ballet's upcoming production of Cinderella.
She said: "I have had ongoing health issues and they're all still with me and so supportive.
"Four and a half years ago I was diagnosed with breast cancer and I was pretty devastated.
"Nobody ever said they were leaving because I wasn't well.
"I started my dance studio 23 years ago in June. I have always loved dancing and I'm so proud of my studio."
Jemma, who lives in the West End, said she was very proud of the girls she teaches and they are "a huge part" of her life.
She added: "Over the years I have taught many budding ballerinas and some of them have been with me from the age of three all the way through to leaving for university. They are very special to me.
"There was a team of 14 of them that held a fundraiser for Friends of Anchor in August and I was really touched by that.
"These girls and my dance studio are a huge part of my life.
"When I saw the Scottish Ballet campaign, I thought it would be a lovely idea to give something back to my students."
In 2015, 14 months after her initial diagnosis, Jemma's condition developed into secondary breast cancer.
She said: "I had an operation and underwent precautionary chemotherapy and it was all very positive.
"The following year I was quite under the weather and it was clear something wasn't right.
"I went back to the doctor's and it turned out a lump above my collarbone was the cancer and it had spread.
"I have been having weekly chemotherapy rather than monthly recently.
"I am very active but that has definitely taken its toll. But I'm really fortunate that I can continue to run my studio."
Jemma is also hoping that she can encourage other people to believe in themselves.
She said: "I love what I do and although I could give up, I'm very determined.
"It's great to make people aware that anyone like me can do it. I remember when my hair fell out I would wear wigs, but then when I was dancing my wig would just fly off, so I stopped wearing it.
"So I just wouldn't wear one and it became totally normal for the girls to see that.
"The parents of the children have always said they are very grateful that I keep going.
"But they're part of the reason I keep going and I would love to show my thanks."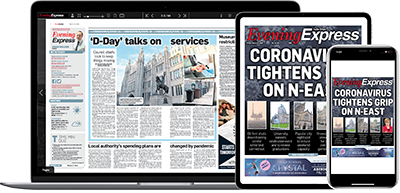 Help support quality local journalism … become a digital subscriber to the Evening Express
For as little as £5.99 a month you can access all of our content, including Premium articles.
Subscribe