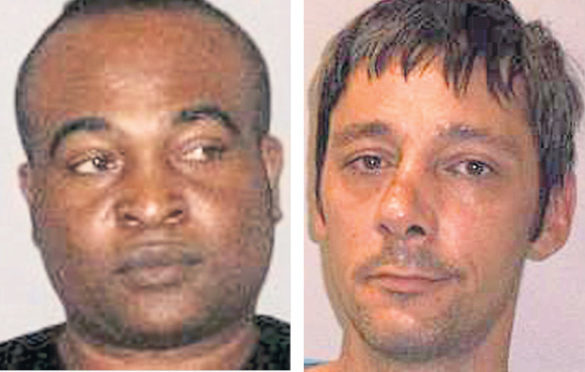 Two men jailed over a £100,000 "sophisticated and co-ordinated" drugs operation in the north-east have had their sentences reduced by a year.
Mark Simpson and Lee Wallace lodged an appeal against their jail terms and their case was heard at the Court of Appeal in Edinburgh.
In January this year Simpson, who had been described as the "controller" of the operation, was jailed for eight years and six months.
Meanwhile, Wallace, who had been involved in distributing the drugs to buyers in Aberdeen, was given a prison term of six-and-a-half years.
The sentence appeal was heard before Lord Menzies and Lord Turnbull earlier this year and the judgement was released yesterday.
At the end of last year, the men pled guilty to being concerned in the supply of cocaine and heroin at various places in Aberdeen, including Great Northern Road between June and July 2016.
---
---
The charges they admitted to had an aggravation that they were committed in connection with serious organised crime. When sentence was handed down, 12 months of their jail terms were imposed for the serious organised crime aggravation.
The grounds for the appeal argued that the extra year was "excessive" as the nature of the offences "inherently involved organised criminal activity of a serious nature", describing it as "double counting".
The judgement said: "In the present two appeals, it does not appear to us that there were any additional factors taken into account in relation to the aggravations which had not properly been taken into account in determining the sentences for the substantive offences. We consider this does indeed amount to an element of 'double counting'. For these reasons, we shall quash that part of each sentence (amounting to imprisonment for one year)."
As a result of the judgement, Simpson's sentence was amended to seven-and-a-half years while Wallace was given five-and-a-half years.
Describing the background of the offence, the judgement said: "It was a sophisticated and co-ordinated operation involving a network of suppliers and what were thought to be safe houses. The appellant Simpson had pled guilty on the basis that he was the controller of this operation for the whole of the seven-week period, during which he gave instructions to the co-accused and another man as to how the drugs were to be distributed."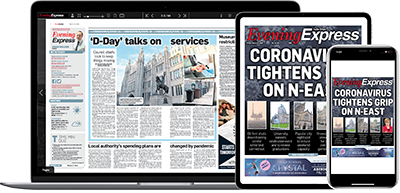 Help support quality local journalism … become a digital subscriber to the Evening Express
For as little as £5.99 a month you can access all of our content, including Premium articles.
Subscribe