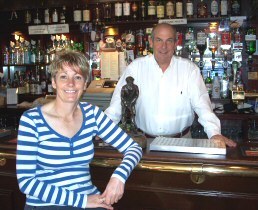 A HUSBAND and wife have gone from working in the Aberdeen oil industry to pouring drinks for Clint Eastwood.
Jack Willoughby and his wife Sheena took a leap of faith when they left their jobs in the North-east to run a hotel in St Andrews.
Now their establishment, The Dunvegan Hotel, is a sought-after spot on the golfing map and is completely packed out for the 2015 Open Golf Championship this weekend.
Jack, 65, from Texas, was a vice president of operations, sales and service with Vetco Gray when he lived in Aberdeen.
It was there he met wife Sheena, 57, who is originally from Forfar and worked as an executive secretary at the time.
The couple travelled down to St Andrews to play golf regularly and it was on one of those visits, in late 1993, they decided to buy the Dunvegan.
Jack said: "We weren't looking to get into the hotel business by any means but we decided to give it a try."
And nothing says success quite like welcoming golf superstars and celebrities to your hotel. Over the years Arnold Palmer and Tiger Woods have paid them a visit, along with actors Sean Connery, Kevin Costner and Clint Eastwood. Even the first man on the moon, Neil Armstrong, stepped into their hotel.
Jack added: "Having Arnold Palmer come to our hotel was great. He's the king to me – he was the number one in my time."
Among the other golfers who have crossed the threshold are Rory McIlroy, Mark O'Meara, Robert Karlsson and Dustin Johnson.
Jack said: "We're not five-star luxury, we're three-star, but that doesn't seem to stop anyone. I think golfing champs, celebrities and regular customers alike feel quite relaxed when they come here – there's a really good feeling.
"When those people come in, they get that comfort feeling and they don't mind at all that it's not five-star."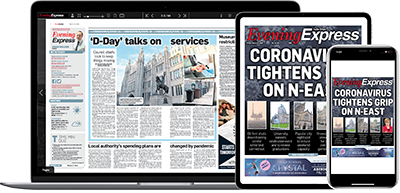 Help support quality local journalism … become a digital subscriber to the Evening Express
For as little as £5.99 a month you can access all of our content, including Premium articles.
Subscribe