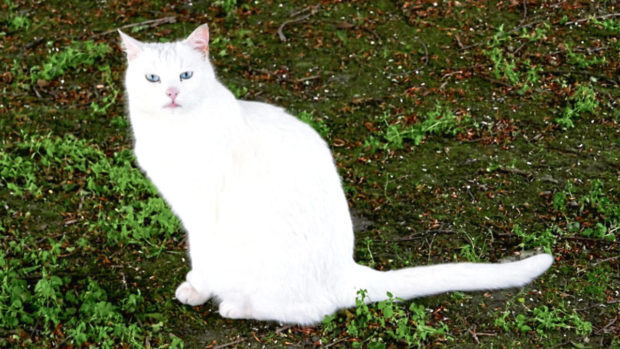 A city university's feline has been voted top cat in an international ranking of cutest campus pets.
Aberdeen University's moggie, Buttons, has received the title as one of the five cutest felines found in universities across Europe by Study.EU.
The website, which offers students information on English-taught study programmes in Europe, chose the white tomcat based on his "political ambitions".
Buttons was put forward as one of the rector candidates, but was rejected because he did not meet the requirements under charity regulator OSCR's guidelines for being a charity trustee.
At the time more than 300 people signed an online petition to allow Buttons to run.
Gerrit Bloss, managing director for Study.EU, said: "There are lots of campus cats across the UK and the rest of Europe, but few have become popular beyond their campuses.
"It's especially rare that you come across a campus cat with political ambitions. And even though he did not end up becoming the university rector, Buttons took it gracefully and continues to inspire and delight students and university employees."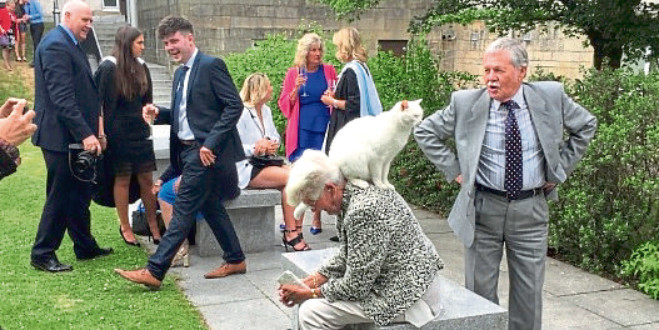 In the article, the city cat was likened to Terminator star Arnold Schwarzenegger and the American president.
It added: "Inspired by other celebrities breaking into government – think Schwarzenegger or Trump – Buttons ran for the election of the rector's office in 2018.
"His campaign had slogans like 'The purr-fect candidate' and 'Cats not bureaucrats'. Yet Buttons has recovered well from this defeat."
Former campaign manager and history student Alex Kither said: "Buttons spends a lot of his time on campus, trying to get food and attention from anyone who passes him."
Mr Bloss said that Button's addition to the list also hit close to home since he is an Aberdeen University alumni.
He added: "Studying in Aberdeen was such a great experience that I wanted to enable others to go abroad as well. That's why I founded Study.EU.
"On our website, students can get information about studying in Europe, with thousands of study options listed."
On the online ranking, the Aberdonian tomcat was listed among the University of Essex's Pebbles, who has his own official student card, Professor Dr Miau from the University of Augsburg in Germany, who is featured on a keychain at the school's store, University of Buckingham's Dennis, who was found as a stray in London before being rescued and living next door to the university and University of Edinburgh's Library Cat who broke into the literary scene with his book, The Observations of a Thinking Cat, written by PhD student Alex Howard.
An Aberdeen University spokescat said: "Buttons has always enjoyed celebrity status as one of the most iconic members of our Aberdeen family, and we're 'feline' delighted that his fame is growing.
"To be included among the top five campus cats in Europe is testament to Buttons' friendly nature, as well as the place he occupies in the hearts of our cosmopolitan student and staff community.
"A recent poll showed that student satisfaction remains high at the university, and we'd like to thank Buttons for his contribution in helping create the family atmosphere that we are renowned for here at Aberdeen."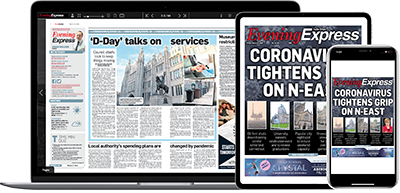 Help support quality local journalism … become a digital subscriber to the Evening Express
For as little as £5.99 a month you can access all of our content, including Premium articles.
Subscribe