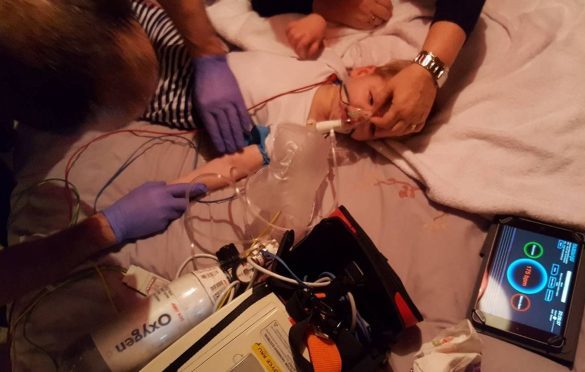 "The worst thing is in the mornings – if he's not up before us – we go into his room thinking 'is he still alive?'"
Those are the words of dad David Sims, whose son Logan has a rare form of epilepsy called Dravet Syndrome.
It has seen the two-year-old in hospital more than 30 times after suffering violent seizures.
The condition also means there is a 20% chance of him suffering a sudden unexpected death.
Now David, of Stonehaven, wants to raise awareness in an effort to help others and the charity which provides support for his family.
He said: "It's always playing on the back of our minds – is Logan going to wake up tomorrow?
"His last hospital admission due to a seizure was on December 20 and lasted for three hours. He didn't get out of hospital until January 1.
"We need to be raising awareness, there are families out there with kids who have different types of epilepsy that are undiagnosed.
"The sooner they get diagnosed correctly the better."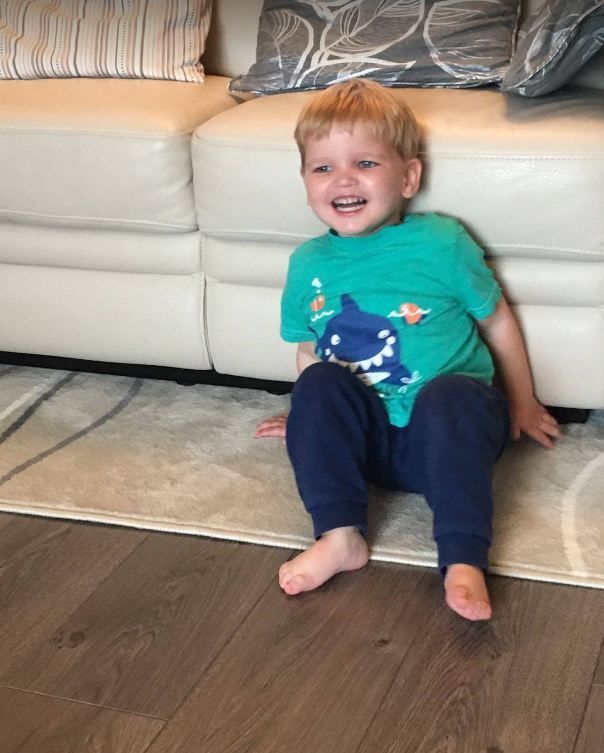 Little Logan had his first seizure when he was six months old.
He was diagnosed with the rare form of epilepsy – which affects around one in 15,000 people – three months later and he now takes three different types of medication each day.
It is a debilitating, life-long condition that can severely affect sufferers' quality of life.
They experience frequent fits and developmental delays.
Logan, who is nearly three, can't yet talk and has a mental age of 18 months.
He has a £1,000 heart rate monitor, a video monitor donated by charity and a specialised buggy among other equipment.
A person with the syndrome will first have prolonged seizures, but in the second year of life other types of attacks begin.
In Logan's case that can mean "staring into space" constantly.
There are no signals an attack is about to begin.
David, who is the chief executive of a credit union, said: "A lot of families have to give up work.
"There's the potential he will develop autism and all sorts of other complications.
"It's a struggle day to day."
Dravet Syndrome UK has been providing support for little Logan and his family since his diagnosis.
David has been fundraising for the charity with the help of Stonehaven and District Pool League.
They have been selling scratch cards and donating money for a number of weeks.
Their total raised on JustGiving has hit nearly £1,500.
It is hoped the money will go towards finding a cure for the disease.
David added: "The charity raises money to try and find a cure and help provide various monitors to help.
"We got a video monitor from them, there are different monitors for when they're asleep to give families more support."
Dravet Syndrome UK also organises events where sufferers and their loved ones can get together and talk about their own experiences.
The Sims family – which also includes mum Yvonne and brothers Daniel, 5, and four-month-old Aiden – are looking to go to one of the events organised by the charity soon.
To donate visit David's Pool League fundraising page on www.justgiving.com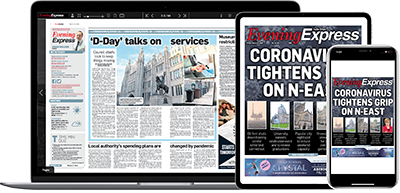 Help support quality local journalism … become a digital subscriber to the Evening Express
For as little as £5.99 a month you can access all of our content, including Premium articles.
Subscribe