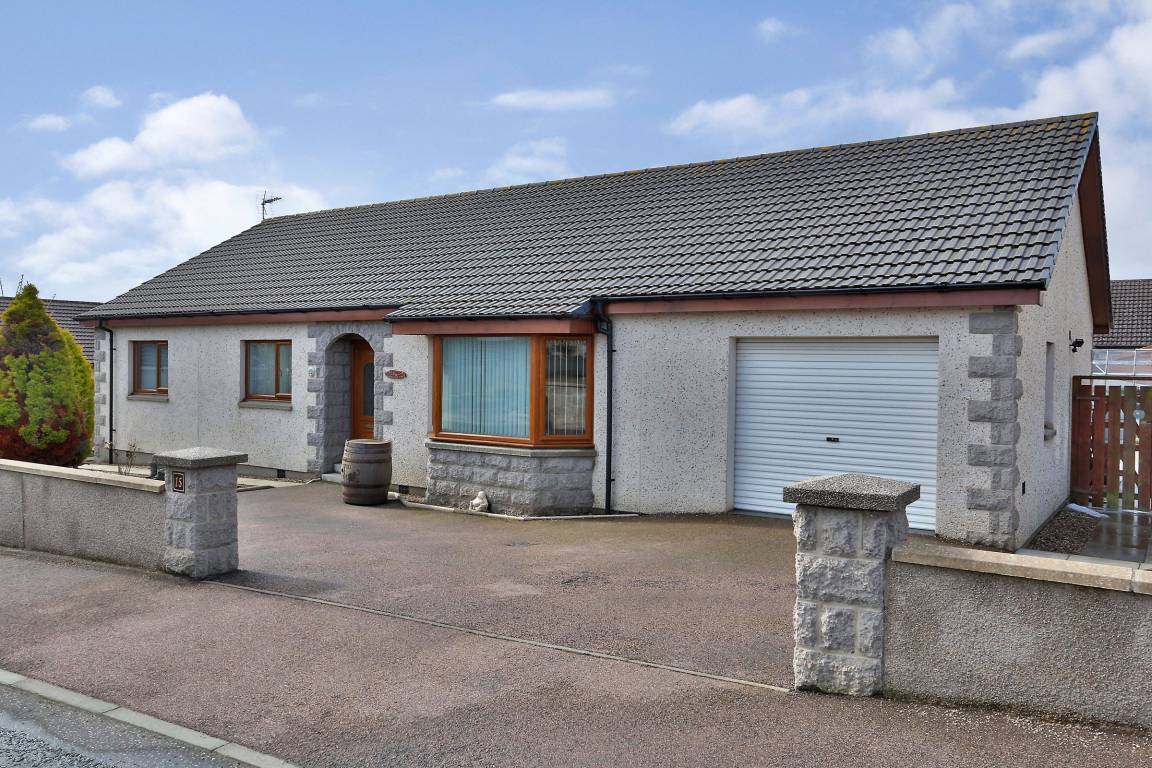 A house called 'Pleaseyersel' has gone on the market in a North-east fishing village.
Described as a "truly immaculate" bungalow, the property is in the seaside community of Portsoy.
Owners Liz and Malcolm Smith named the four-bedroom bungalow before they built it.
Every time Ms Richmond asked her partner questions about their plans for the property, he would reply: "Please yersel".
Mr Smith then decided it was the best name for their Soyburn Gardens home.