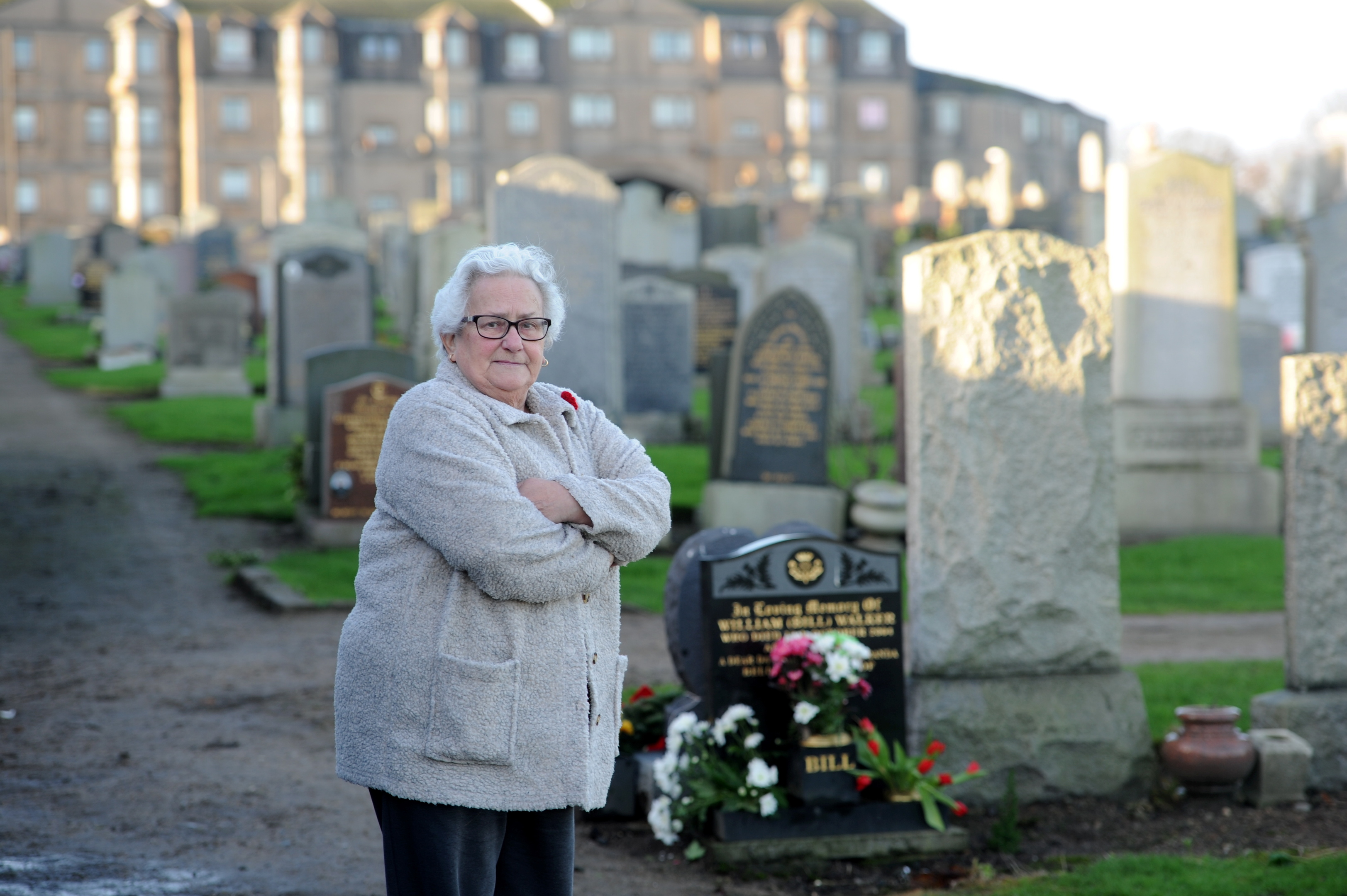 A WOMAN today spoke of her anger after visiting her husband's grave in Aberdeen to find it littered with wheelbarrows and rope.
Eveline Walker visited the grave of Bill, her late husband, on Christmas Day with her family.
When she arrived at Trinity Cemetery, near Aberdeen Beach, she saw outdoor equipment had been left on his grave.
Eveline, 79, said: "We always go down on Christmas morning and the whole family meets up to lay flowers or a wreath.
"This year when we went there was this barrow on top of the grave and another beside it and a big coil of rope just left lying.
"I'm not sure what it was being used for but the mess of the truck wheels all around was a disgrace. We were all so angry but it just makes you sick when you see the mess.
Bill died in 2004 shortly after being diagnosed with cancer.
Eveline, a former dinner lady, then moved from their home in Cove to Portlethen.
She said this isn't the first time she's found the grave in a mess.
An Aberdeen City Council spokeswoman said: "It is extremely unlikely a member of staff would have left equipment near a headstone unless there was a new grave being dug nearby.
"We will tidy up the area around the grave and will look into the matter and get back to the family concerned if they get in touch with us."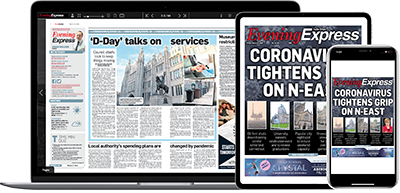 Help support quality local journalism … become a digital subscriber to the Evening Express
For as little as £5.99 a month you can access all of our content, including Premium articles.
Subscribe