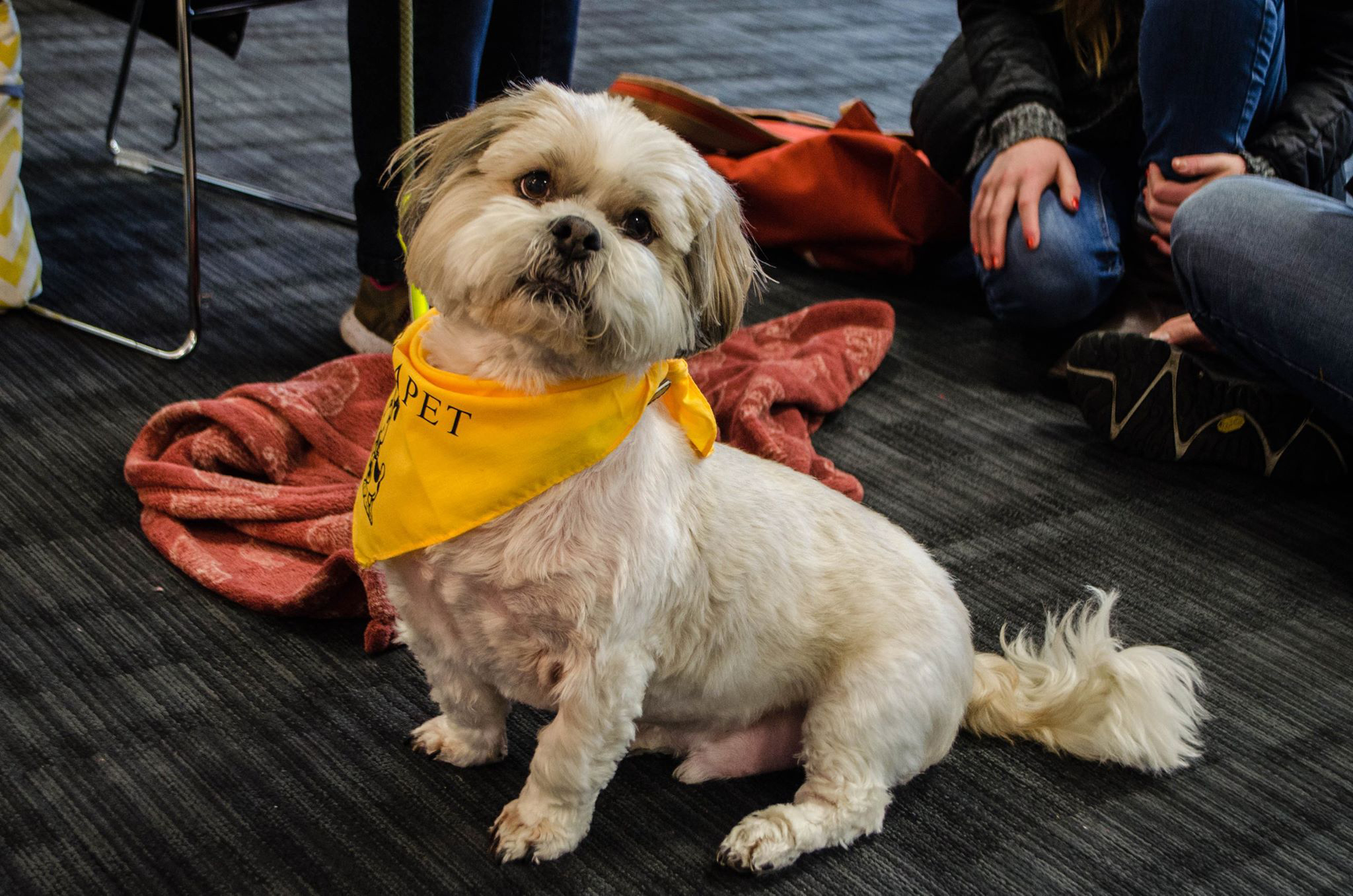 Students will be able relieve some exam stress with some canine therapy.
RGU:Union has teamed up with Canine Concern Scotland Trust (CCST) to offer two sessions to help relieve stress levels in the build-up to coursework deadlines and exams.
The student body will turn their offices at the university's Garthdee campus into a dog petting room on Monday and Thursday.
People who sign up for a 15-minute Therapet session will be able to relax with five separate pooches set to take part.
The Paws for Stress sessions are organised by the university's Mental Wellbeing Society which aims to promote good mental health among RGU's student body and challenge the stigmas associated with mental health conditions.
Edward Pollock, RGU:Union president of communication and democracy, said: "We have had some great feedback from running the event in recent years and we are delighted to see this return.
"Students will be able to relax and take their mind off the stress of exams and from an office viewpoint it is a great day for us as we have cute dogs here and get to take pictures and videos to post online."
CCST established the Therapet service in 2013 to promote research into the therapeutic value of dogs.
Linda McDonald, from CCST, said: "We have a pool of around 50 dogs in the Aberdeen area as everyone is a volunteer who gives up their time for the sessions.
"The dogs are used around nursing homes, hospitals and universities and absolutely love the attention and adulation that they receive.
"The students have loved the dogs at previous sessions as some of the students might be far away from home and may have pets at home and this reminds them of that.
"With the sessions they can come in and play with the dogs, give them extra treats, relax and give them something else to focus on."