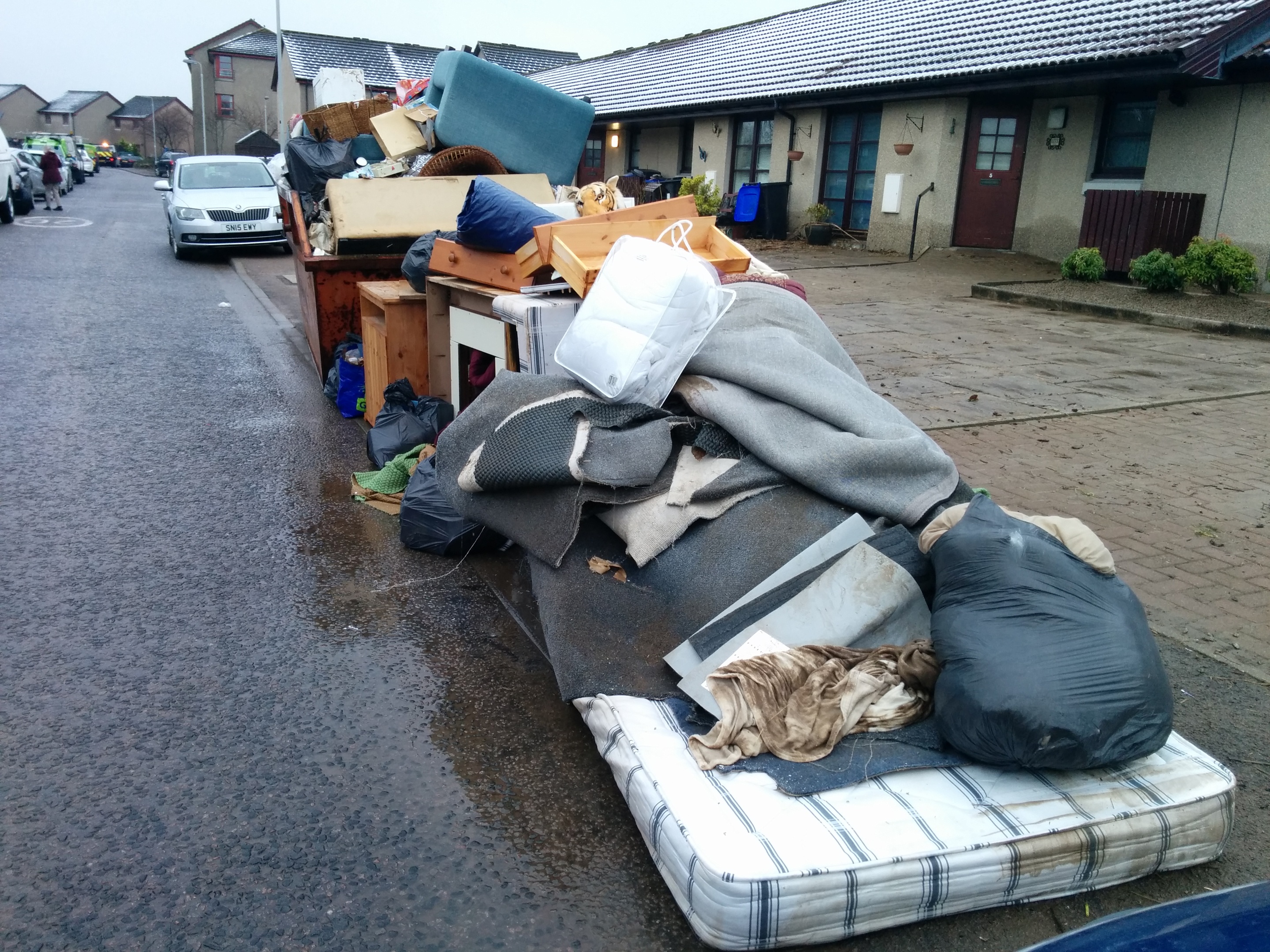 Flood victims could have to wait up to six months before they can once again live in their homes, it was feared today.
The clean-up operation started as soon as people could get back into their properties.
However, it is estimated it could take up to half a year before some properties are habitable.
Flooding across the North-east saw people flee their homes in areas including Inverurie, Kintore, Peterculter, Ellon and Grandholm in the city.
Julia Edwards, 48, a picture framer of Port Elphinstone, Inverurie, told how she had to get rid of all her furniture after her home was engulfed by floods.
She said: "Everything is empty, the furniture is all gone, it's the biggest clear-out of my life."
She added: "The house is wrecked. It looks like everything inside has been tumbled by a washing machine."
Fearing being engulfed, she had left at 8pm on the Thursday.
Now staying with friends, it could be months before Julia is back in her home.
She added: "It's estimated to be three to six months before we will be back in. It will take a long time drying the house up."
Julia also praised the community spirit after the floods. She added: "Everyone has been amazing. Total strangers have been coming round and offering help."
Julia was among dozens of residents whose properties were devastated when the River Don burst its banks on Thursday night after torrential rain.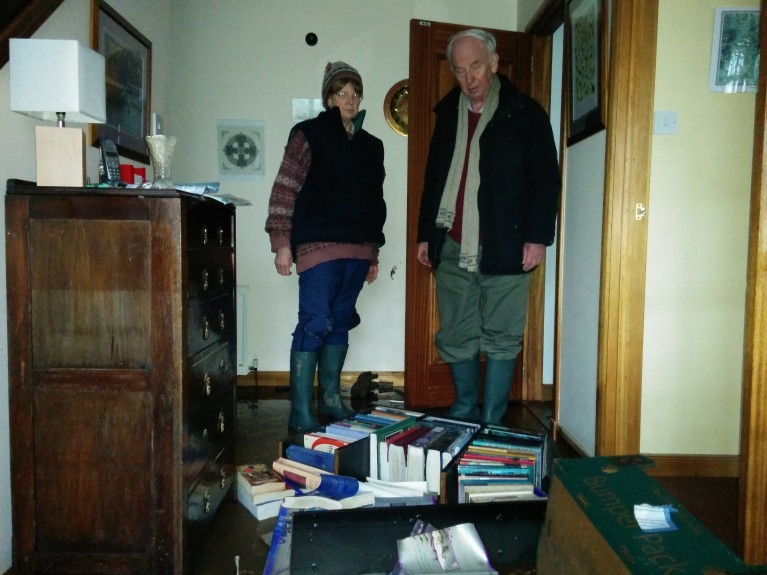 Derek and Lorna Murray described how they opened their front door to be met by a terrifying wall of flood water.
The Murrays had been keeping an eye on the river before it finally spilled over into streets.
Lorna, of Riverside Park in Port Elphinstone, explained how the surging water swept sandbags away.
She said: "We opened the door and it hit us. It was up to our thighs. The river was coming straight at us."
Holding hands, the two retired ministers abandoned their home of 10 years.
Lorna, 62, said: "We were scared we'd fall over."
They were heading for a vehicle brought by a neighbour's son, who had rushed to help.
Derek, 79, added: "We were just on autopilot.
"A few of the neighbours the next day said 'isn't it good to be alive?'"
The Murrays and other residents shared their stories with First Minister Nicola Sturgeon, who visited Inverurie to offer support.
Reports suggest the River Don broke through an earth bank upstream of the Inverurie bridge around 10.30pm on Thursday night. The water was seen speeding through a field before being swept back towards homes.
Riverside Park resident John Little said: "My wife was looking out of the window and said it was like a tidal wave."
Like many they had moved their cars earlier, leaving the family – three grown-up daughters and a dog – to wade to higher ground.
John, 55, said: "It was all a bit of a blur."
He returned on Friday afternoon to find a three-foot high watermark around his home and a fine mud covering the floors.
"Downstairs is a write-off," he said.
While the waters have receded, anxieties remain.
John, who works with an international services company, said: "There really needs to be a focus on preventing it happening again.
"They've got to fix the breach."
The Murrays returned to find books spilled across the floor, cases upended.
Derek said: "Some things have survived. It will come right but it will take a long time.
"People have been very kind."
On Canal Road it was the same scene – sodden furniture and carpets piled in the street, straw and other debris wedged in walls and bushes and everywhere the hum of pumps.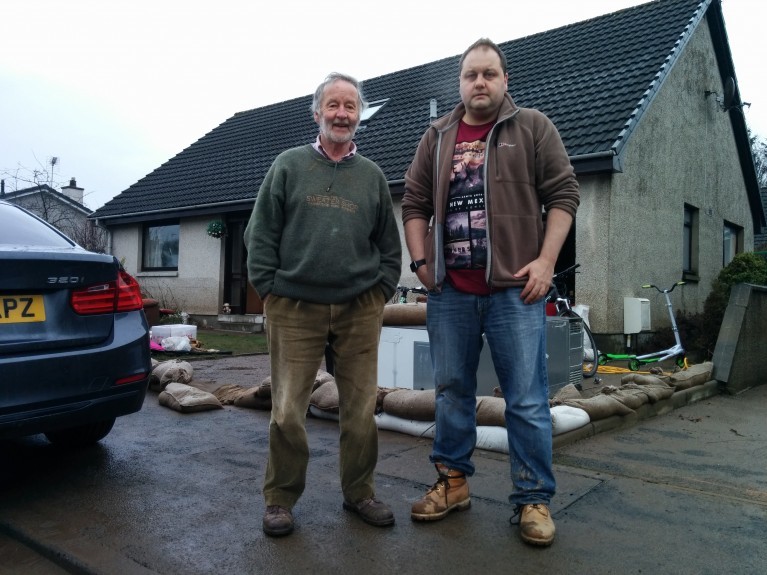 Stuart Moffat, of Canal Crescent, fled with his wife, seven-year-old son and dog at 10pm.
He said: "A blocked drain had been causing problems. The water was at the edge of the sandbags and I said to the wife, 'let's get out of here'."
Stuart, 45, a marine technician, returned the following afternoon to find several inches of water still inside. "It's a bombshell," he said, "just devastating."
His father Hugh, who helped with the clean-up, was forced to flee his own home in Cornellan Square in Ballater on Hogmanay because of floods.
"The water knocked down walls," said Hugh.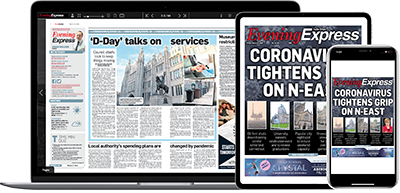 Help support quality local journalism … become a digital subscriber to the Evening Express
For as little as £5.99 a month you can access all of our content, including Premium articles.
Subscribe