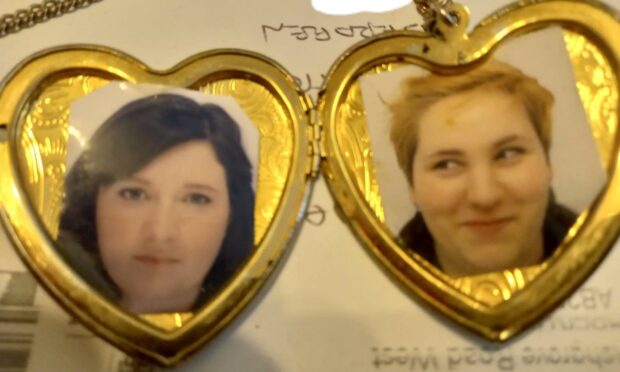 An Aberdeen man has launched a social media appeal to reunite the owner with their missing locket – after trying to find them for eight years.
Kyle Forbes found the locket when he moved into a flat on Nelson Court in Aberdeen eight years ago.
He said it was in a drawer but the letting agents didn't know who it might belong to.
The 33-year-old has posted about the necklace on social media in the past, however, no one has claimed it.
Mr Forbes has kept a hold of the heart-shaped locket ever since – even taking it when he moved to a different flat in the hope he might one day reunite it with the owner.
He told us: "It was very strange, I thought 'Why would anyone forget this?'
"It looks like it's a faux-gold heart-shaped locket on a chain with two, what seems like, passport photos inserted inside.
"If they've bothered themselves to put photos in it, I thought they would maybe want it back."
Now, Mr Forbes has posted about it on the Aberdeen Helping Hands group in an attempt to reach more people.
He said that he has had a lot more responses this time with more people sharing his post and getting in touch.
"For me, it would be nice to have closure on the whole thing," he said. "I've had it for too long now, I don't know why, but I've had it for so long it's like a trophy at this point.
"I want someone else to have it again."