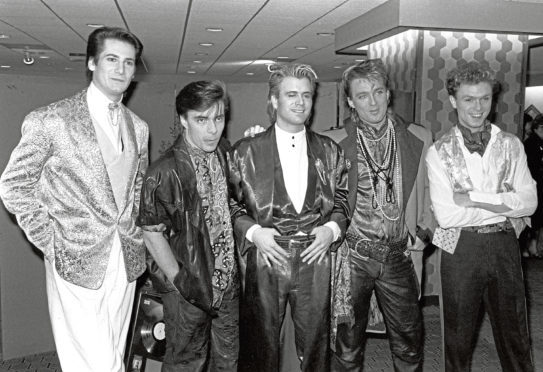 An Aberdeen singer and actor is on his own journey to glory – as he is expected to join Spandau Ballet as its new lead singer.
Former Grammar School pupil Ross William Wild, 30, could be confirmed next week as the replacement for Tony Hadley, who quit the band last year.
And his former youth theatre coach today said she wasn't surprised to see the "whirlwind boy" striking gold.
Ross, who trained at the Glasgow Academy of Music Theatre Arts, met bassist Martin Kemp when they both appeared in the Million Dollar Quartet stage show where he played Elvis Presley in the 2016 UK tour.
A reveal gig will take place on Wednesday with Ross's representatives staying tight-lipped on the rumours.
Here's what you need to know about Ross William Wild and who has he worked with
Shirley McGill, the director at Aberdeen Youth Music Theatre (AYMT) group, said she was delighted for Ross.
She said: "He was such a lively and energetic boy.
"Normally you have to be in first year of secondary school to join AYMT, but he joined us at 10 years old.
"He was such a creative boy and such a charmer.
"I am not surprised in the slightest that he has got where he wants to be.
"We first noticed he had such a fantastic singing voice when his voice was starting to develop."
She said he had so many talents that they "didn't know which area he would go into".
"He did so many shows for us and you never had to worry with Ross on stage," she added.
"I am absolutely delighted for him."
Ross has already worked with a huge range of global names in the music and theatre world.
Shirley added that the new gig would not go to his head.
She said: "The group will get along just fine.
"Ross was always polite," she said.
"Whenever he is in town he has always sought us out and is very appreciative of his time with AYMT."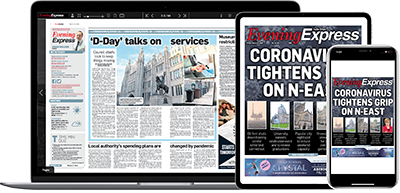 Help support quality local journalism … become a digital subscriber to the Evening Express
For as little as £5.99 a month you can access all of our content, including Premium articles.
Subscribe