For the first time in more than 50 years, the iconic Big Mac has changed.
Since the burger was launched back in 1968, it has always featured two beef patties in a triple layered bun, complete with onions, pickles, lettuce, cheese and of course – its unmistakable special sauce.
But earlier this year, McDonald's announced it would be tweaking the fast food favourite by adding two slices of bacon.
To add to this – McDonald's have even brought back its Grand Big Mac following phenomenal reaction last year. The Grand Big Mac offers everything you love in a Big Mac, but in a larger size – so more beef, more onion, more gerkins and more special sauce.
Adding bacon to these three is, for some, an inspired decision, for others however – the purists out there – it's asked the ultimate question, is it even a Big Mac anymore?
We've been along to taste test them both at McDonald's Union Street, but we want to know what you think about this controversial change!
According to a survey, 57% of people in Glasgow and 62% in Edinburgh have opted to bring on the bacon, so let's see what Aberdeen thinks.
Take the poll below and let us know if you think it's #NotABigMac or #StillABigMac
All versions of the Big Mac are available at restaurants across the city, both with or without bacon. But you're going to need to be quick if you want to get your hands on the mammoth Grand Big Mac – the limited release is only available until March 19!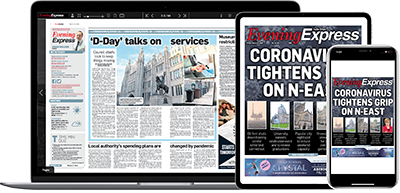 Help support quality local journalism … become a digital subscriber to the Evening Express
For as little as £5.99 a month you can access all of our content, including Premium articles.
Subscribe