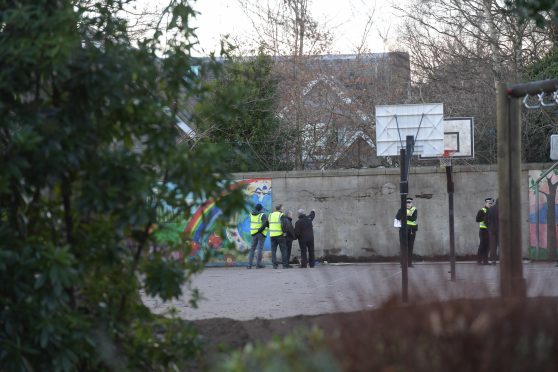 Schools across Aberdeen are to undergo safety checks after part of a wall collapsed on a pupil today.
An investigation has been launched after the schoolboy was injured after part of a structure fell at St Joseph's RC School on Queens Road at 9am this morning.
The 11-year-old boy was taken to Aberdeen Royal Infirmary with a foot injury.
Aberdeen City Council said the Health and Safety Executive had been informed and the local authority was undertaking "precautionary checks" of all schools.
A spokesman said: "Following the incident this morning in which a pupil was injured by a section of rendering material which became detached from a boundary wall in the playground at St Joseph's RC School, we can confirm the pupil is recovering from a foot injury.
"Staff at the school have been liaising with the pupil's family and will continue to receive updates. The best wishes of all at St Joseph's and Aberdeen City Council have been passed to the pupil and his family.
"Our thanks go to colleagues in the emergency services and school staff members who responded quickly to the incident.
"In line with procedure, the Health and Safety Executive (HSE) was notified of the incident and is investigating. Due to the ongoing work by the HSE it would not be appropriate for Aberdeen City Council to comment further on specific detail, but we are fully supporting the investigation.
"We are also conducting our own review into the circumstances of the incident."
Police, teachers and council officials could be seen examining a colourful mural in the playground, a large section of which was lying in pieces on the ground.
The incident happened as parents were dropping their children off at the school.
The local authority spokesman added: "The area affected in the school playground has been securely fenced off to prevent access while the investigation takes place.
"The school remained open as usual today and will continue to operate as normal, with supervision of pupils in the playground.
"The safety and wellbeing of all pupils, staff and visitors at Aberdeen's schools is a priority for the Council and as part of the response to this incident precautionary checks are being carried out at all Aberdeen City Council schools."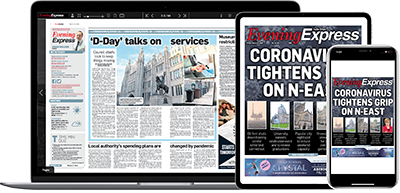 Help support quality local journalism … become a digital subscriber to the Evening Express
For as little as £5.99 a month you can access all of our content, including Premium articles.
Subscribe