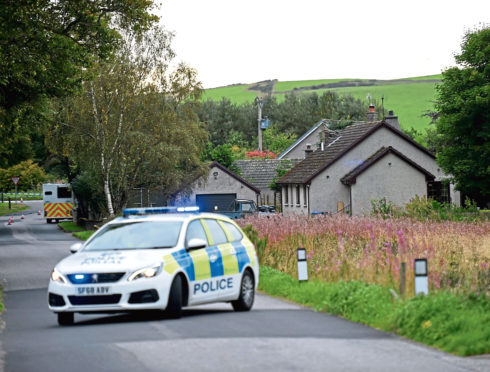 Ambulance chiefs have launched an investigation after it took 90 minutes to reach a man who lay dying in his garden.
The Scottish Ambulance Service (SAS) has come under fire for its delayed response in reaching John Thomson, known as Jack, who died of hypothermia after falling and injuring his head after he arrived at his home at Sauchen, near Kemnay, from a night out.
A neighbour found him at about 1pm the next day and called 999.
But it took three calls for the control room to upgrade the call to a priority, by the time the crew arrived more than an hour later, Mr Thomson had died.
Mr Thomson's uncle Henry said he had tried to cover him up to keep him warm.
It is understood the neighbour was told to expect an ambulance within 20 minutes. The neighbour rushed to alert Mr Thomson's family.
---
---
Mr Thomson, 79, said: "Jack had taken hypothermia but was still breathing. But we waited and we waited and this ambulance never came.
"I was trying to cover Jack up, and after 20 minutes we called again to ask where the paramedics were as we realised this was pretty serious."
It was only after a third call was made – an hour after the first – that a call centre worker in Glasgow upgraded the situation to "category one".
At that point, an ambulance on its way to Stonehaven was diverted.
An SAS spokesman said: "We always seek to triage calls prioritising those with the highest acuity symptoms  – we will be carrying out a full investigation into the circumstances surrounding this incident."