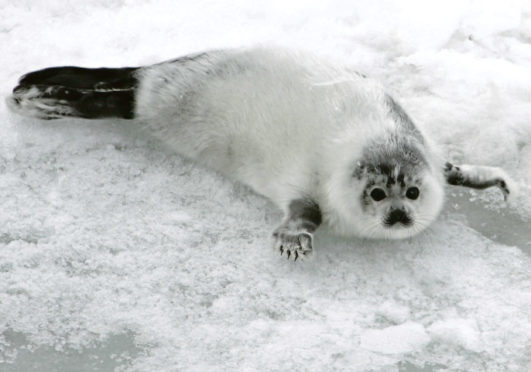 A seal more used to the Arctic has been found dead on a north-east beach.
The young Arctic harp seal was discovered at Balmedie and the cause of death is now being investigated by the Scottish Marine Animal Strandings Scheme (SMASS).
The discovery comes after a harp seal was found washed up, emaciated and dehydrated in Skye a month ago.
The species, whose worldwide population totals around three million, usually lives in the north-west Atlantic, in places such as Greenland or Norway.
Dr Andrew Brownlow, SMASS veterinary pathologist, said a necropsy – also known as an autopsy – will reveal more about why the animal was found so far from home.
He said: "It does happen occasionally that an animal living in the Arctic regions can either get lost or get swept up in the currents and find themselves in Scottish waters. We had a walrus in Shetland recently that seemed happy enough to chill out there for a while before disappearing again.
"Finding a seal on Balmedie beach could be good news, in the sense that the seals could be expanding out of their own areas because there are so many of them. It also could be bad news – it could be a sign that their ecosystem is in distress and that there is less food available."
In the case of the seal found on Skye, an autopsy at the SMASS lab in Inverness found a small plastic wrapper in the seal's stomach, which may have played a part in its death.
A report into the death stated: "This case highlights the problem of marine debris floating around in our oceans."
Dr Brownlow – who looks at the effects of infectious diseases on wild populations – said: "We won't know if pollution played a part in the death of the Balmedie seal until after the necropsy.
"For the seal in Skye, the plastic was just a small sweet wrapper so unlikely that it was the reason it died. However, the wrapper indicates that it wasn't doing well enough when it comes to food.
"We would urge people to take care that any loops or ties in rubbish are cut, to ensure animals do not get stuck."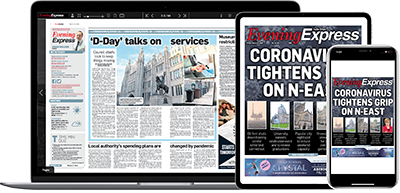 Help support quality local journalism … become a digital subscriber to the Evening Express
For as little as £5.99 a month you can access all of our content, including Premium articles.
Subscribe