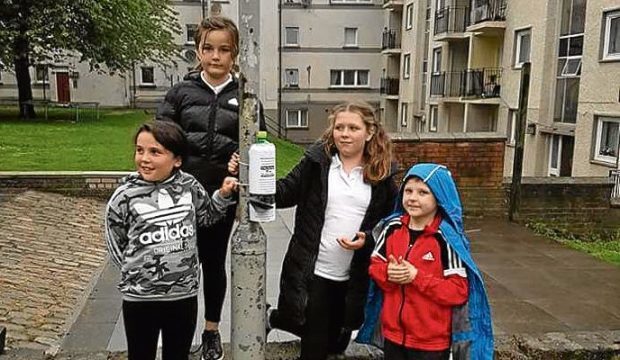 Children from an Aberdeen club have come up with an ingenious device to combat dog fouling in a bid to clean up the area.
Woodside Junior Club has installed homemade bag dispensers in an effort to stop dog owners from leaving their pets' mess behind.
Angie McPherson, a volunteer at the after school club, said: "One of the kids spoke about the mess in the parks and they had seen a lot of dog fouling in the area and wanted to do something about it.
"So they came together, grabbed used plastic bottles, filled them with bags and started putting them around their neighbourhood in Woodside."
For the last three weeks, about 15 children between the ages of six and nine have been accompanied by Angie as they spotted locations they'd like to install them.
They attached the bottles to fences and lampposts in areas like Great Northern Road and Marquis Road where the kids say they've seen an increase of forgotten dog waste that wasn't picked up.
Angie said: "When they first came to me with the idea I was taken aback.
"This isn't something kids are interested in at their age, but I was pleased to see they were giving back to the community."
The club had asked for donations of dog waste bags from local shops but were told they'd be put on a year-long waiting list.
In the end, it was Woodside Community Centre manager Mark Kaczmarek who initially supplied the kids with bags and laminated the informative paper signs that would go next to the dispenser.
Angie, who has been volunteering with the club for 27 years, said she was impressed with the youngsters' enthusiasm.
She said: "Every week they get excited and tell me where to go next so we can put up new bags.
"I'm definitely proud of the kids. They're nice, polite and help to build and uplift the Woodside community and image."
The demand for the service was proven when the youngsters had to replenish the bags.
Similar groups in Tillydrone and Torry have also shown interestin implementing the scheme.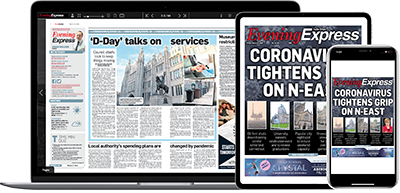 Help support quality local journalism … become a digital subscriber to the Evening Express
For as little as £5.99 a month you can access all of our content, including Premium articles.
Subscribe