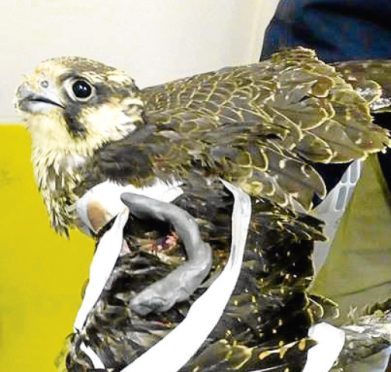 An animal charity is giving a bird of prey a fresh chance at life after it badly injured its wing.
The female peregrine falcon came to the attention of the New Arc last week after she was found injured just south of Laurencekirk.
Volunteers of the group, who have since named the bird Candy, are now hopeful that despite her injury she can make a full recovery.
The bird was taken to Aberdeen Veterinary Referrals (AVR) on Tuesday for surgery.
She was worked on by vet Scott Rigg and his team.
Without the use of the wing and New Arc's intervention, it is likely Candy would have died in the wild.
The group's founder Keith Marley said an X-ray on the wing had shown the full extent of the damage.
He said: "When we took her in she was unable to fly and had damage and swelling around the left elbow joint, which meant it could not rotate or extend fully.
"Surgery was performed using external fixation involving four pins connected to a bar, and then covered in an epoxy resin to prevent accidental damage and infection.
"It's not an easy operation and the prognosis is guarded."
Candy will return to the vets next week for a check-up.
Mr Marley added: "We only present AVR with the most challenging of cases.
"She is a young bird and deserves every chance."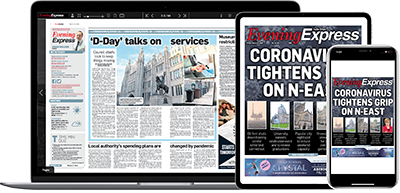 Help support quality local journalism … become a digital subscriber to the Evening Express
For as little as £5.99 a month you can access all of our content, including Premium articles.
Subscribe