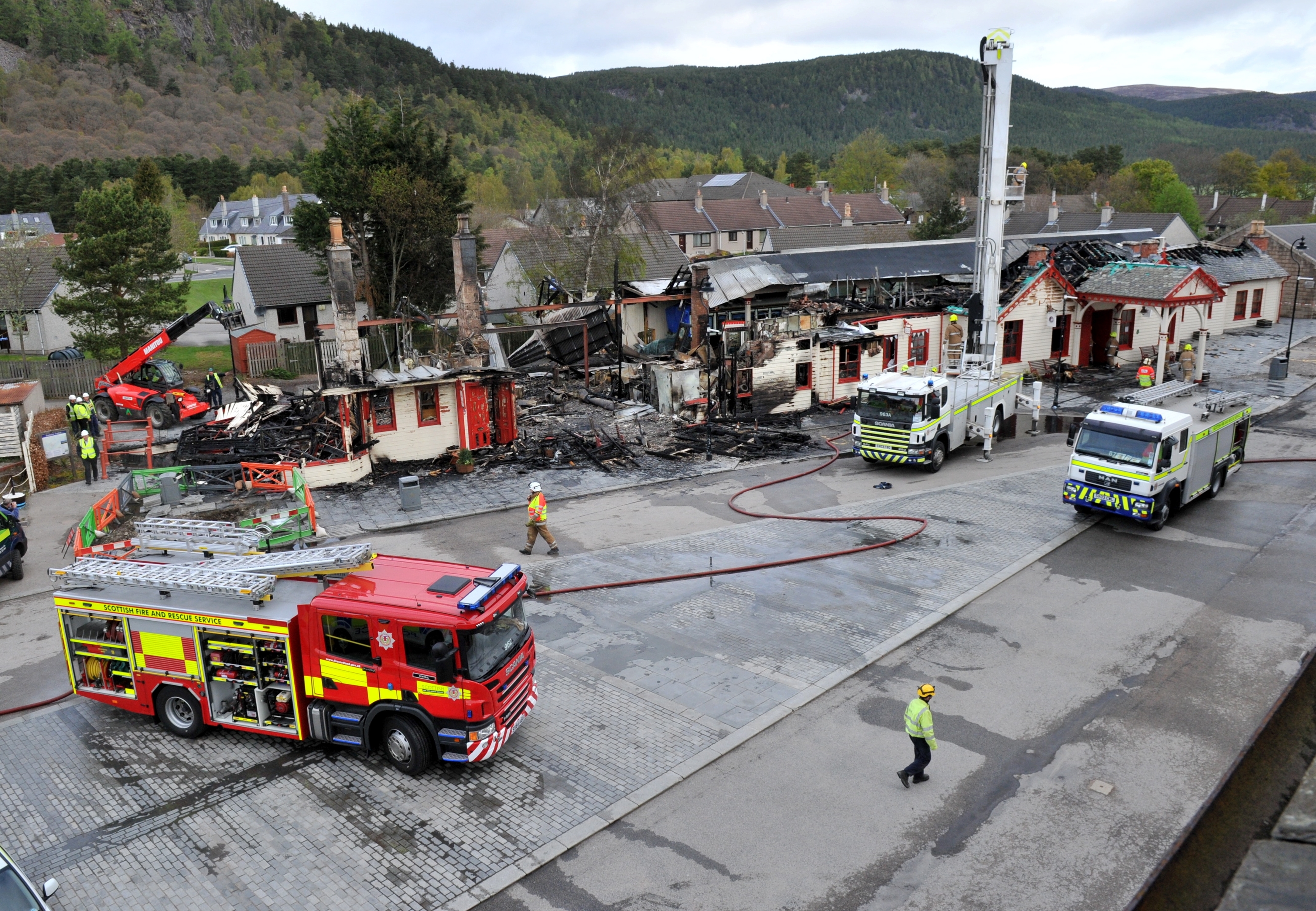 A MASSIVE fire ripped through a historic former railway station today.
These pictures, taken by Evening Express photographer Heather Fowlie, show the scale of damage caused to the building.
Related: Museum devastated in Ballater blaze … but firefighters save Queen's  carriage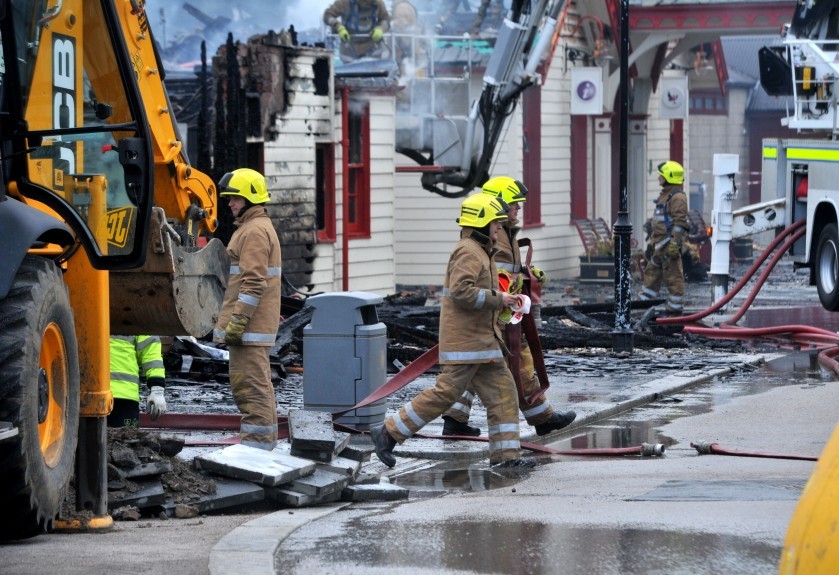 Heather also captured video footage of the wreckage this morning.