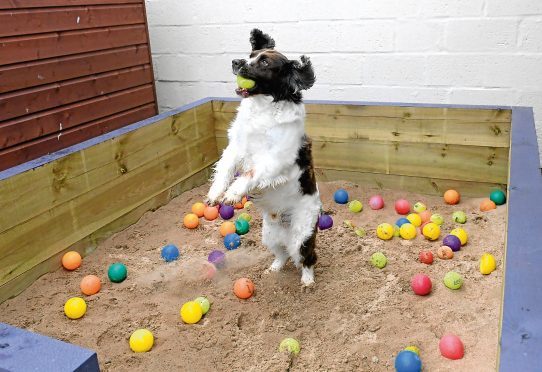 Work to improve a home for stray cats and dogs has almost been completed.
Last year, the staff at Mrs Murray's Cat and Dog home raised £20,000 to upgrade the outdoor area and construct a meeting room.
The rehoming centre has since managed to successfully complete the meeting room and play area with a few decorative touch-ups still in the works.
Marie Simpson, manager at Mrs Murray's, said: "The backyard is done and the play area is now being fully used.
"We have a sensory plot, that's a sandpit and ball pit for the dogs to play in."
The new play area's expansion lets potential pet owners freely interact and play with the dogs.
Ms Simpson said: "People love the play area. There's enough space for them to run about with the dogs or bring their own dogs to meet their potential pets.
"Seeing the dogs play with the children is also an absolute bonus."
The newly-constructed and furnished meeting room will give a more "relaxed environment" for both the dogs and people.
Ms Simpson said: "Being outside makes the whole experience less stressful for the dog and for the person.
"When people come into the meeting room and sit down, they calm down, cuddle with the dogs and, often, questions come to them they hadn't thought of before."
The expansion has seen people take advantage of the weather and use the play area and pool, which was assembled for the dogs to splash in during the recent high temperatures.
Mrs Murray's now hopes artistic individuals with creative ideas can contribute their talent to the inner blank mural outside of the play area. She said: "We're looking for someone, maybe a graffiti artist or cartoonist, to jazz the mural up a little bit.
"If anyone is interested they are welcome to drop in and run their idea by us."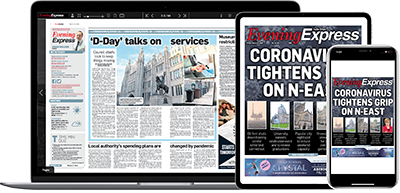 Help support quality local journalism … become a digital subscriber to the Evening Express
For as little as £5.99 a month you can access all of our content, including Premium articles.
Subscribe