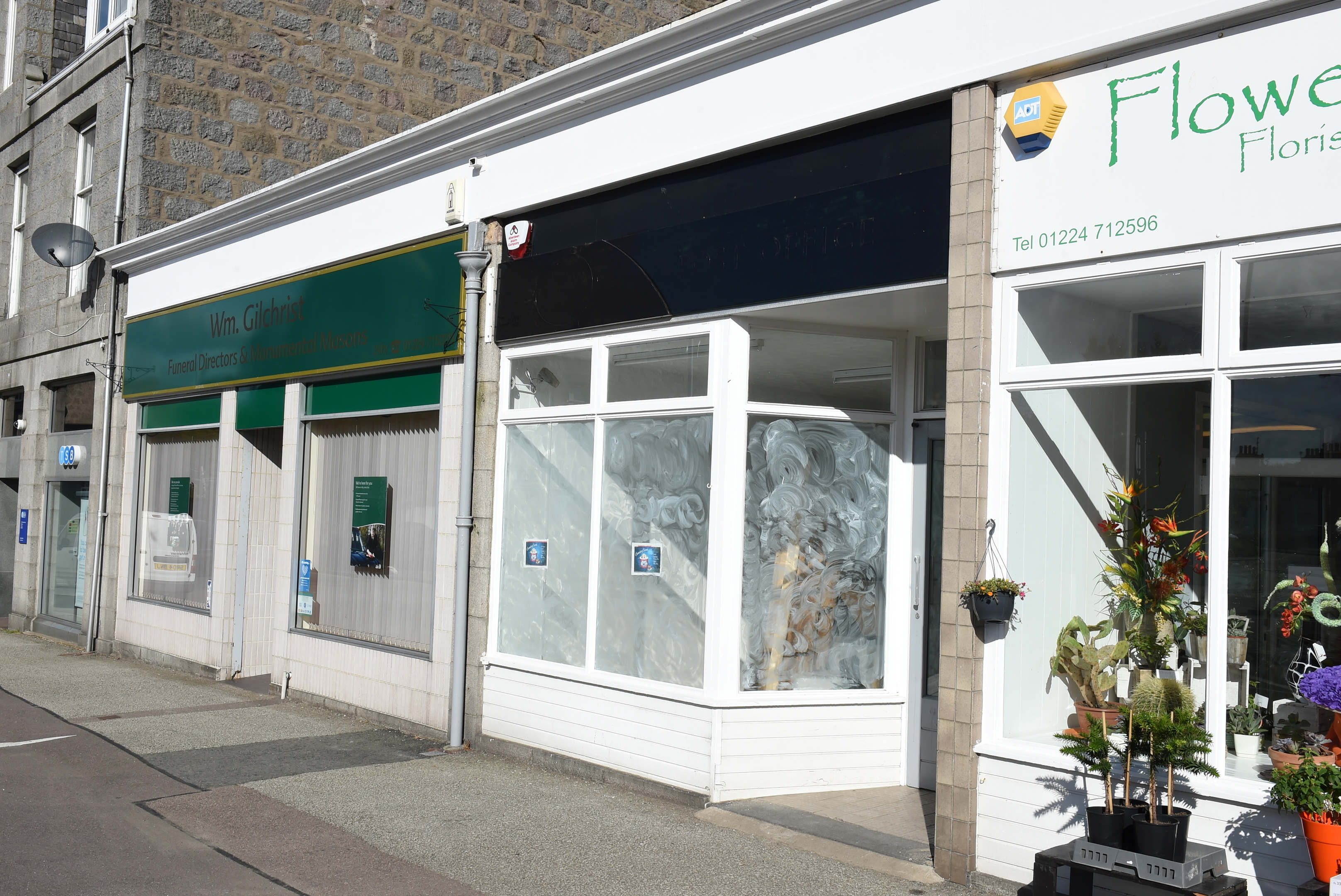 Cone-cerns have been raised as a community's former Post Office is set to be turned into an ice cream parlour.
The Post Office on Old Meldrum Road, Bucksburn has been closed for some time, and now looks to be being taken over by the frozen dessert retailer, Sweet Scoops.
The unit was closed following the resignation of the postmaster and the withdrawal of the premises for Post Office use.
Bucksburn resident and community council member Lesley Glasser said: "I think it's a shame if we lose the Post Office there because it's going to be a long way for people to go to the nearest one.
"It would be nice if the residents were informed about these things."
Resident Brian Rattray questioned whether the next closest Post Office, at Sclattie Park, provided the full range of services.
He said: "It's going to be an inconvenience as it is, but if that one doesn't take on the full duty of the Post Office then it's going to be even worse."
A Post Office spokesman said: "We would like to apologise for any inconvenience caused by the temporary closure of Bucksburn Post Office following the resignation of the postmaster and withdrawal of premises for Post Office use.
"We would like to reassure customers that we are working hard to restore the service to the community as soon as possible and are committed to maintaining services in the area.
"Any retailer or small business owner interested in running the Post Office and incorporating it into their business should ring 0845 266 8790 and talk to an advisor or email NTquestions@postoffice.co.uk or visit runapostoffice.co.uk"
Councillor Graeme Lawrence, who represents Bucksburn, said: "As far as the ice cream parlour goes, it's good to see new businesses in the area.
"The loss of the Post Office is disastrous for the people at that end of Bucksburn.
"The sooner they can get new premises and open up again the better.
"The closest Post Office is Sclattie Park, and that's up a major hill."