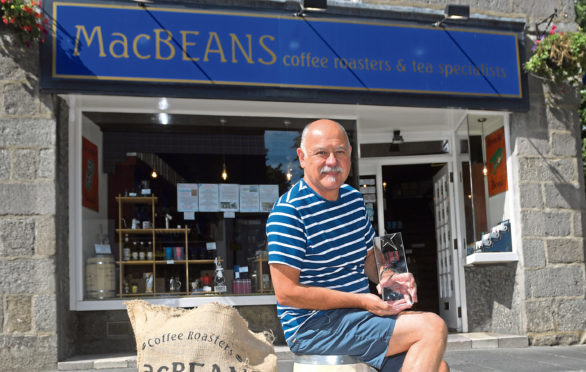 MacBeans has been roasting coffee to perfection in the basement of its shop since 1994.
The successful business, which was named Specialist Retailer of the Year at the Evening Express Retailer Awards in 2015, entered the same category in this year's competition.
Founding director Ian Cukrowski said: "Speciality coffee is now a big business throughout the UK and we like to think of ourselves as pioneers of this new wave of small artisan coffee roasters.
"Our traditionally-styled shop has been a haven for tea and coffee lovers from not only Aberdeen but, thanks to our large postal service, throughout the UK."
Words cannot 'espresso' what excellent customer service means to Ian and his team as it has been at the heart of what they do since the day the shop opened in 1989.
They always strive to "provide a friendly, efficient service and offer products unavailable elsewhere at a price that suits every pocket".
Ian reckons customers enjoy shopping in his store because of a fantastic "personal service and advice combined with a wonderful aroma".
While MacBeans, which is based at 2 Little Belmont Street, is mainly known for its large selection of delicious coffee, the shop also offers tea.
Ian said: "We also stock a massive range of loose leaf teas along with a large selection of accessories."
The founding director is proud to sell Nicaraguan Pineapple Candy, which is the first ever yeast fermented coffee to be sold in Scotland.
Ian, who loves "talking to people and travelling the world to meet coffee producers," offers a coffee subscription as well as Coffee of the Month promotions.
In addition, MacBeans supplies shops, restaurants, hotels, guesthouses and offices with its freshly roasted coffee.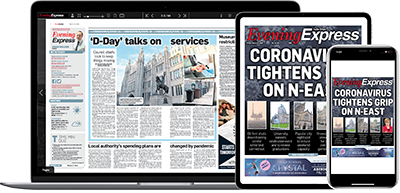 Help support quality local journalism … become a digital subscriber to the Evening Express
For as little as £5.99 a month you can access all of our content, including Premium articles.
Subscribe