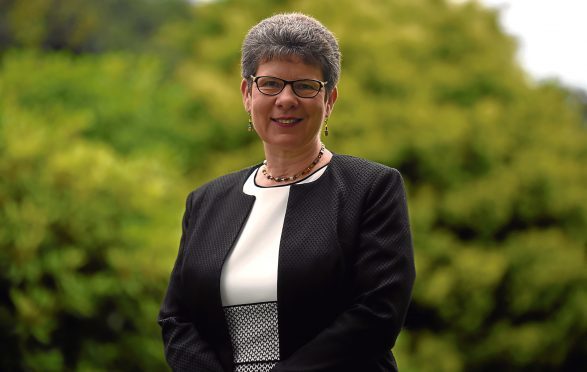 The new president of an organisation which represents councils across Scotland today said she hopes the city council will rejoin the group.
Aberdeenshire councillor Alison Evison was elected as the new president of the Convention of Scottish Local Authorities (COSLA) at the end of June.
COSLA was set up in 1975 and is a membership organisation representing local government across Scotland.
Aberdeen City Council chose to leave the organisation in 2015 and said it was a "rescue operation" to allow the city to negotiate a better funding deal from the Scottish Government.
And in a wide-ranging interview with the Evening Express on her new role, Cllr Evison said discussions are ongoing with the local authority.
The Labour councillor added: "Of course personally I would very much like to see Aberdeen rejoin.
"They were members before but I respect it's a democratic decision for their council.
"We are obviously discussing such things with them but it will be for their council to decide and we need to respect the decision.
"But there's no getting away from the fact that a united voice for local government across Scotland would be a stronger voice for local government and for our communities.
"Four councils left COSLA, the other three have all now returned. It is now only Aberdeen so it would be great to see them rejoining.
"And hopefully in their own democratic processes, they will consider that.
"There is a recognition that the North-east is in a role as president of COSLA so I think that's an important change from maybe what was happening before when maybe things were more linked to other parts of Scotland."
COSLA acts on behalf of the councils when it comes to collective bargaining with government and other institutions including how government money is split.
Aberdeen City Council is the lowest funded local authority of 32 in Scotland and Aberdeenshire is the third lowest.
Cllr Evison added money coming to Aberdeenshire "matters very much" to her.
She added: "Of course Aberdeenshire matters tremendously to me, it's where I work, it's my community, it's where I'm a local councillor.
"Aberdeen-shire and money coming to Aberdeen-shire matters very much to me.
"Obviously there are negotiations going on and the budget process will start again in the autumn.
"As part of that we will be constantly looking again and discussing it at various COSLA meetings.
"But in my new role as president I've also got to think of the whole of local government as a whole.
"All 31 members of the 32 authorities.
"I think thee key is a bigger pot for local government, more money for local government as a whole.
"The argument really is local government needs more money and needs a bigger pot to be effective.
"Within that obviously Aberdeenshire and Aberdeen, as a future member of COSLA, would be able to benefit from that as well."
In her new role the Labour councillor said she wants to put education and the Brexit negotiations at the forefront of discussions.
She added: "COSLA has a role, we're seeking a seat at the table in the Brexit negotiations.
"We're working closely with both Scottish and UK ministers about what might happen.
"We saw just last week about Brexit affecting the North-east more than other areas. Aberdeen and Aberdeenshire are potentially suffering from any changes.
"Obviously it's really important to have COSLA's role at the government table to talk about Brexit and to talk about standing up for the communities and what we need in particular areas.
"We've also got a meeting set up already in the next few weeks with the chief EU negotiator for Brexit.
"So it's important that COSLA has that voice and I think that's one of our key priorities at the moment."
Of the 15 presidents who have headed the organisation, Cllr Evison's appointment is only the third female head.
Cllr Evison said she has always been keen on increasing female representation.
She added: "It is something that needs looking at closely at all levels of government.
"Already as equalities champion in Aberdeenshire before my COSLA appointment, I looked at how we could have more female candidates at council elections. We need to represent everyone across all of our communities. At the moment that is maybe not happening.
"We have a very narrow range of people becoming councillors and COSLA delegates.
"There's other areas of concern as well, minority candidates as well.
"We don't see councillors from other ethnic groups at COSLA at the moment and that's something we need to change and we've got various movements going on with the disabled."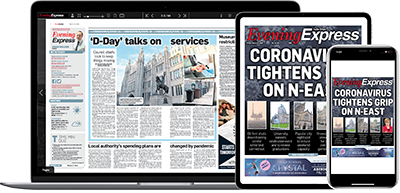 Help support quality local journalism … become a digital subscriber to the Evening Express
For as little as £5.99 a month you can access all of our content, including Premium articles.
Subscribe