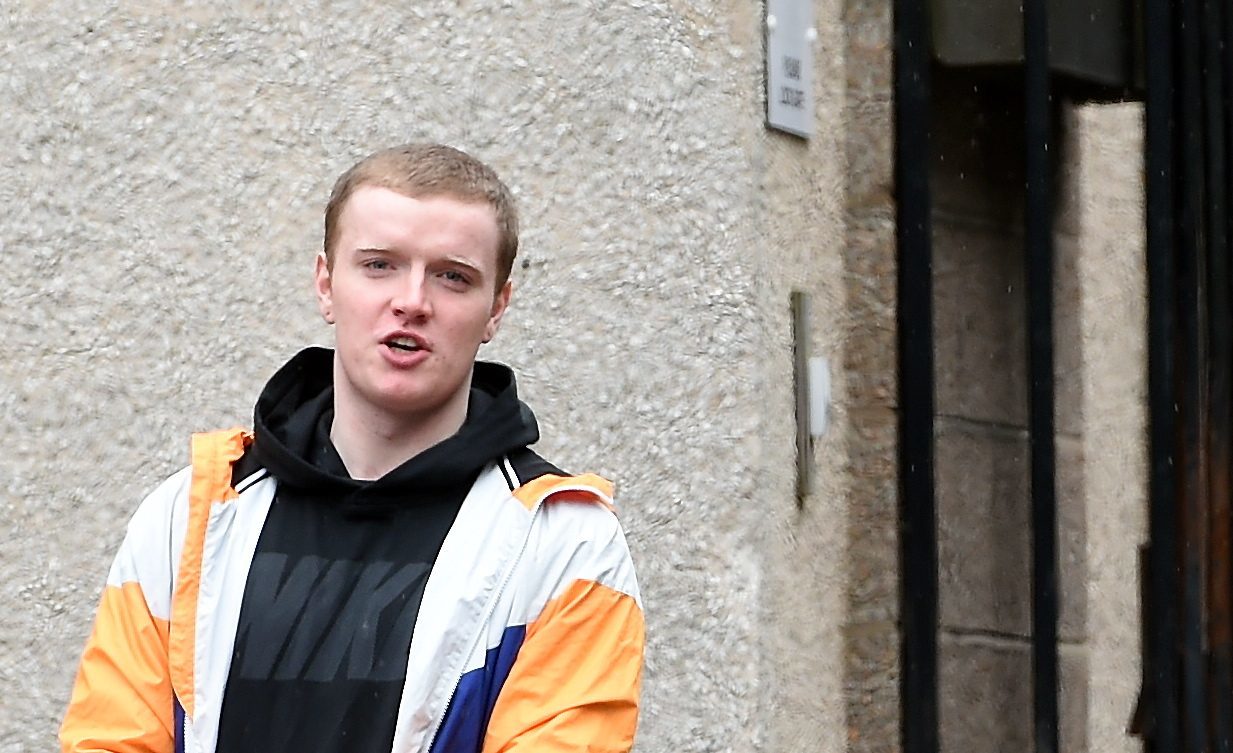 The mum of a disabled man left unconscious after two thugs kicked him in the head today said his attackers deserve to be "locked up with the key thrown away".
Susan Boyd spoke out after Aiden Bartlett, 20, and a 17-year-old youth, who can't be named for legal reasons, admitted following her son Richard before chasing him and pushing him to the ground.
They went on to repeatedly kick him to the head.
Richard, from Kincorth, was left unconscious as a result and suffered from bruising and a lump to the head.
Bartlett, who is currently being held at young offenders institute Polmont, will be sentenced next month – but first he has to set down in writing for Sheriff Christine McCrossan the reasons why he should be given another chance.
Thug ordered to write essay after kicking disabled Aberdeen man unconscious
His co-accused will also be sentenced at a later date.
But today both Richard, 34, and his mother, 63, said the pair deserve to be locked up.
Richard, who has in the past battled cancer before suffering a stroke, is unable to move one of his arms and walks with a limp. He also still has sight problems after his stroke 10 years ago.
The dad-of-one said he would "definitely" like to see a custodial sentence imposed.
And his mum added: "It's terrible, disgusting, I think they should lock them up and throw away the key for that type of folk.
"I just hope they get locked up – they deserve it they really do, they should not be allowed to roam the streets.
"Richard still gets headaches from the kicking in the head. I do not think he's been the same, walking home and that – it's a bit nerve-wracking."
During Bartlett's sentencing hearing, the court was told the incident happened during the evening of December 6 last year, and that CCTV operators alerted police to the assault.
Susan said: "He came out of Cafe Dag and was walking down Crown Street to come home. I spoke to him on the phone he said he was walking, he didn't say much, I'm thinking I wonder what's the matter with him, and the phone went dead. When I tried to phone him back it was the police who answered it and they said that these boys had jumped him and they were waiting on an ambulance coming.
"It was just a nightmare really.
"I didn't know if they were going to take him to hospital or how bad he was.
"He's just very lucky it wasn't worse.
"I said to the police officer, did my son provoke them? He said 'not at all' it was all on CCTV. He said he was just walking down the hill, they were at the other side of the road, crossed over walked up and started hitting him.
"I just thought, why would someone do that to a total stranger?"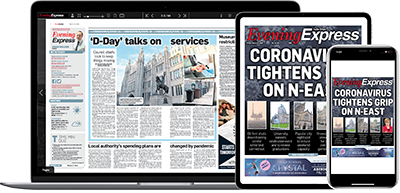 Help support quality local journalism … become a digital subscriber to the Evening Express
For as little as £5.99 a month you can access all of our content, including Premium articles.
Subscribe