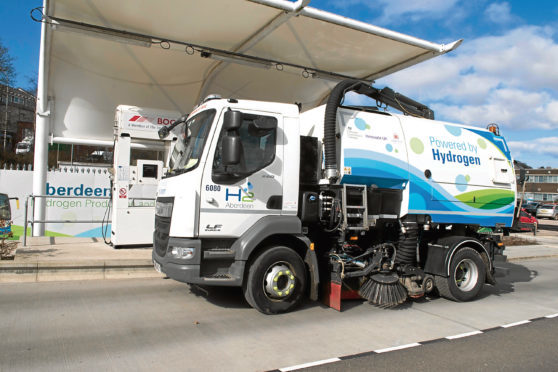 Council bosses are considering plans to create a "Hydrogen Valley" in Aberdeen.
Aberdeen City Council officers are currently exploring the new concept – to combine hydrogen energy with transport and heat – according to recently released council papers.
And the report also reveals that, following an upgrade of the hydrogen refuelling station based in Kittybrewster, Toyota is eyeing the city as the first UK location to sell hydrogen cars to the city's residents.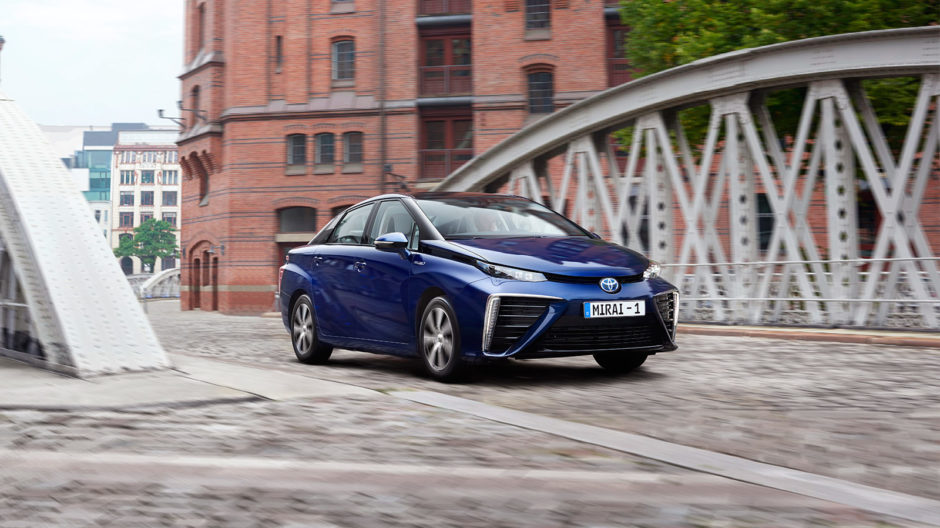 A Hydrogen Valley, or Hub, is being considered as energy provider SGN is working on a proposed Hydrogen 100 project to determine the feasibility to use hydrogen for domestic heating systems.
This has led to the consideration of a hydrogen production and refuelling facility to support these initiatives.
The report said: "This 'Hydrogen Valley' concept, coupling energy and transport, would be fairly unique and has potential to take hydrogen beyond the current scale able to be delivered by the council."
The report also states: "The intention of developing a hydrogen strategy with associated infrastructure projects was in order to create a hydrogen economy in Aberdeen; diversifying the oil and gas sector and ensuring that Aberdeen remains a world-class energy city."
---
---
The report claims the city's hydrogen infrastructure has attracted international recognition with the city welcoming visitors from Japan, Taiwan, Norway, the USA and New Zealand.
Enquiries for investment have also come from as far afield as India, China and large oil, gas and renewable multinational suppliers currently operating in Aberdeen.
Last year saw a 24% increase in the number of hydrogen vehicles in the city, contributed in part by the successful trials of a refuse lorry and road sweeper, along with 10 hydrogen buses.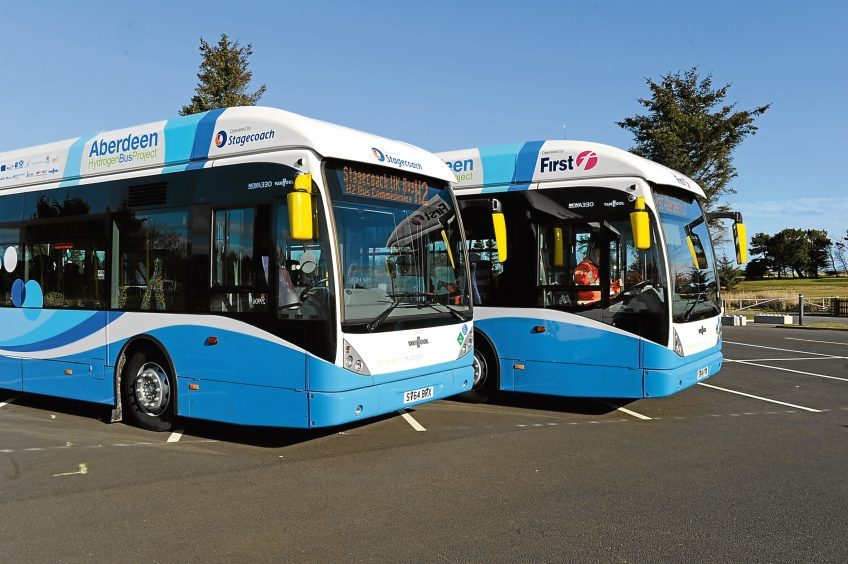 Councillors on the city growth and resources committee will consider the report when it meets on Thursday and have been asked to give the go ahead for the council to buy five additional hydrogen buses.
These would be purchased from the UK Joint Hydrogen Fuel Cell Bus contract framework, at no additional cost to the council.
The report adds that the evolving hydrogen sector relies on having trained technicians and the committee is being asked to assign two diesel/hydrogen transit vans to North East Scotland College as learning vehicles for the development of a hydrogen technical training course.