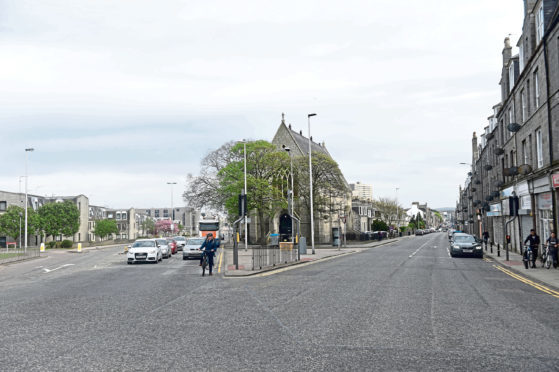 A man could be left scarred after what police have described as a "random" attack on an Aberdeen street.
The 22-year-old victim was standing with friends at the junction of George Street and Powis Place in Aberdeen when he was set upon by a man or several men, who repeatedly punched him before running off. The incident happened at around 11.55pm on Saturday.
Police and paramedics were called to the scene and the man was taken to Aberdeen Royal Infirmary before being allowed home later on Sunday.
Police want to hear from four people in connection with the incident.
Officers said the group came from the direction of the city centre and spoke with local accents. Pc Wallace Dickson, of the divisional alcohol violence reduction unit, said: "This appears to have been a completely unprovoked assault that could potentially leave a man scarred.
"At the time, the victim was standing out on the pavement with a small group of people, all of whom were left understandably shaken by what had happened.
Did you see a group of three men and a woman on George Street on Saturday night and know who they might be? Do you have private CCTV which officers have not seen yet which could help? We are unsure what direction the group left in, so any additional information could help greatly."
One man is described as being in his early 30s and was wearing a dark tracksuit, black hoodie and possibly a cap. A second man was also wearing a dark tracksuit, while the woman has been described as short with blonde shoulder-length hair.
A police spokesman added: "This was a random attack. No weapons were used." George Street and Harbour Councillor Sandra Macdonald said: "This was an utterly unacceptable thing to happen. It was a cowardly attack on an innocent bystander and I think it will shock many people."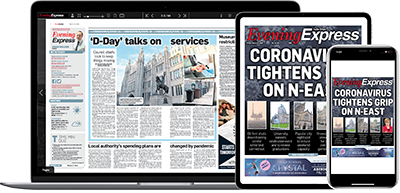 Help support quality local journalism … become a digital subscriber to the Evening Express
For as little as £5.99 a month you can access all of our content, including Premium articles.
Subscribe