An Aberdeen shopping centre is giving shoppers the chance to bag hundreds of prizes at their Hook A Handbag Event.
The event, in it's second year, is being held this Saturday and Sunday at the Trinity Centre Shopping Centre in Aberdeen.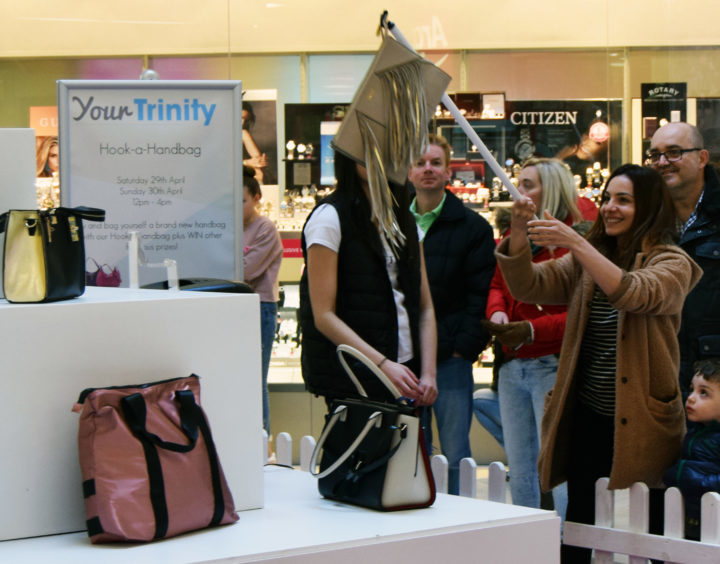 In place of hook a duck, shoppers will be given the chance to hook a handbag with the chance to win one of hundreds of prizes including the handbag itself.
This year's event has a summer theme so expect to see lots of excellent prizes including sunglasses, accessories, beauty gifts, money off vouchers and much more!
The event is free and open to anyone who visits the Trinity Centre over the weekend.
Aberdeen Trinity Centre general manager Linda Stewart said, "We are so excited to be bringing back our Hook a Handbag event for our customers.
"Last year we gave away over 1,000 prizes over the weekend and looking forward to the same turn out.
"We see this event as a way of giving back to our loyal customers as everyone is a winner.
"Although our Hook a Handbag is a free event we welcome donations towards our 'One Great Day' fundraising activities.
"This year we are supporting two incredible charities – Great Ormond Street Children's Hospital (GOSH) & Children's Hospices Across Scotland (CHAS).
"Our teams will be onsite throughout the day giving you the chance to donate to these charities and make a difference in the lives of children all across the country."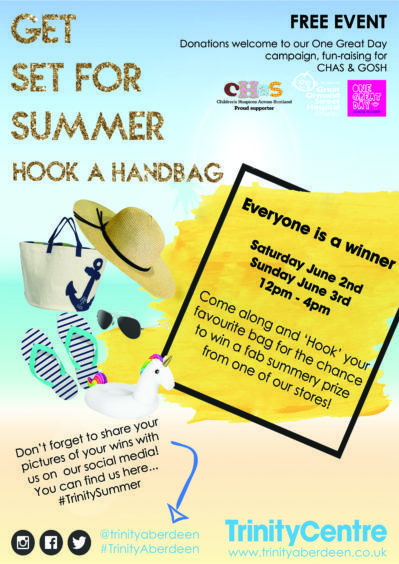 Parking is available at the Trinity Centre from 7.30am – 6.30pm on Saturday and 9am – 6pm on Sunday.
Join the excitement by heading to our Facebook Event and share your pictures using #TrinitySummer or #TrinityAberdeen.