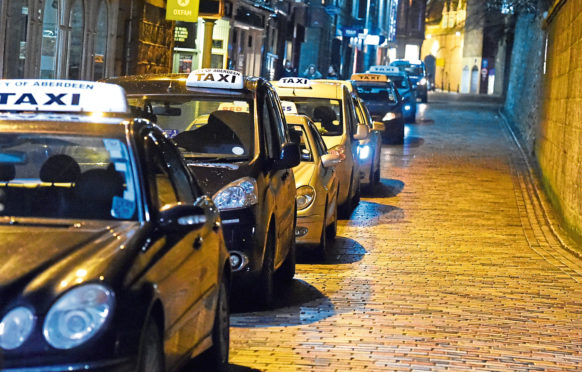 Almost 300 taxis in the city have failed safety checks this year, new figures have revealed.
Statistics from Aberdeen City Council show 295 taxis did not pass the safety checks this year – though this decreased slightly from 301 from the year before.
The number of safety checks conducted also decreased over a three-year period, with 3,118 done in 2016, 2,929 the following year and 2,518 this year.
Of those checked, 2,765 passed in 2016, 2,628 in 2017 and 2,223 this year,
Under national legislation, local authorities must not make a profit or loss from costs associated with the licensing regime.
According to Aberdeen City Council's freedom of information response, the given reason for failing tests ranged from faulty brakes, leaking fuel tanks and exhaust holes to not having a card showing taxi prices, not having 'no smoking' stickers and having the wrong colour boot lid.
Other reasons given included broken brake lights, pricing and distance metres not working and roof signs not lit up.
Drivers were also penalised for having a faulty fog lamp, for storing fire extinguishers in a place they would not be able to access in a fire and for not having "fasten seatbelt" signs.
There is no cost to the council for carrying out the checks, any re-tests after a fail are charged at £33 and the fees to cover the costs of the two tests for each vehicle is included in the grant or renewal of licence application fee.
An Aberdeen City Council spokesman said: "Taxi or private hire car (PHC) tests are designed to ensure the vehicle is safe for use in terms of Section 10(2) of the Civic Government (Scotland) Act 1982.
"Aberdeen City Council, as the licensing authority, has a duty in relation to public safety and to the convenience and travelling needs of the public – therefore vehicles are required to meet a higher standard than those set down in the separate MOT test.
"All operators and drivers have access to a comprehensive taxi-testing manual which has been created by the council to support the preparation of each vehicle for testing."
---
---
Convener of the licensing committee, John Reynolds, said the checks taxis and private hire vehicles undergo are "much stricter" than an MOT.
He added: "We have two inspections each year – which increases your chance of failing.
"A number of taxi drivers do not go in prepared and very minor and simple things like a missing first aid kit or a loose sign can be a fail.
"These are minor issues, but can look poorly in statistics.
"These things can be avoided if the driver puts in the work before and gets them fixed.
"From a licensing committee point of view, we want to make sure private hire cars and taxis are safe and people feel safe using them.
"We put a lot of pressure on the drivers that vehicles remain up to scratch."
A spokesman for the Aberdeen Taxi Group declined to comment on the figures.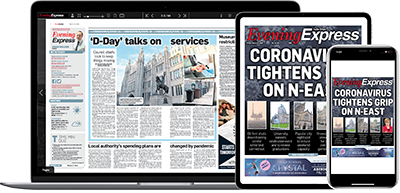 Help support quality local journalism … become a digital subscriber to the Evening Express
For as little as £5.99 a month you can access all of our content, including Premium articles.
Subscribe