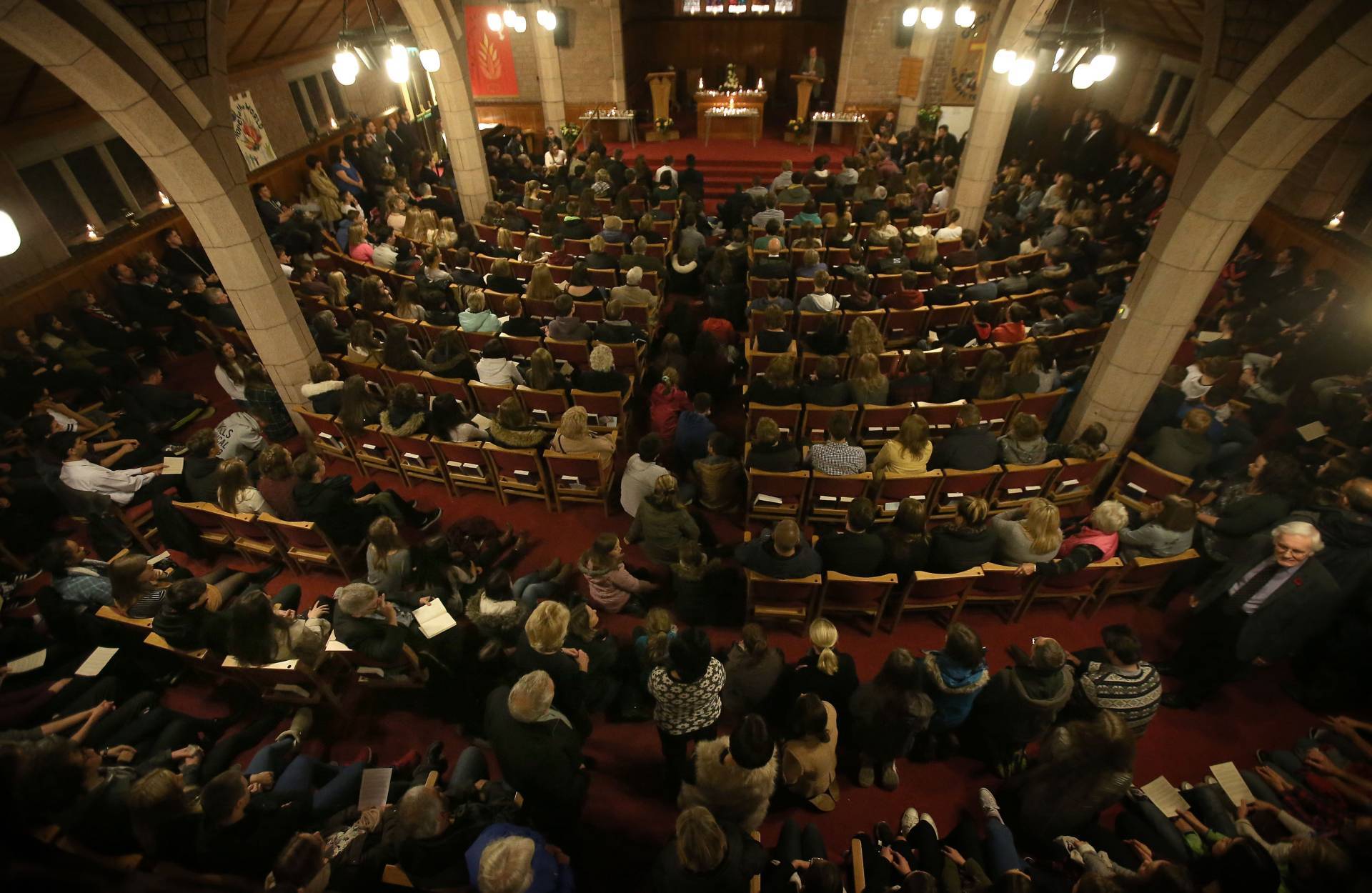 Hundreds of friends and fellow school pupils have gathered to remember Bailey Gwynne at a special church service in Aberdeen.
Candles were lit, tears shed, messages written and memories shared as around 300 people attended the informal vigil for the Cults Academy pupil.
Rev Ewen Gilchrist, of the Church of Scotland Cults Parish, led the service and encouraged people to write a message on boards around the church, or to leave a note of condolence and support for Bailey's family and hang it on a "prayer tree".
Unlike traditional services, tea, coffee and cake was served and chairs were laid out to encourage people to sit and talk in groups.
Current and former pupils, parents, members of the local Cults community and church elders moved around the room adding their messages of support throughout the vigil.
The church was full to capacity with some people sitting on the carpeted floor as all the seats were taken.
Mr Gilchrist said: "We had no idea what to expect tonight.
"We thought something, something must be offered to bring people together.
"Bailey Gwynne's family will hear about this and the number of people here and hopefully it will give them a bit of light in the darkness."
Addressing those gathered, Mr Gilchrist said: "How can people be so alive and then not be alive? How can people who so easily fill their space and place like Bailey suddenly be a terrible absence?
"Bailey went to school yesterday and would never come home. Some time soon, some days from now, Bailey's parents will have to bury their son.
"It's not meant to be like that, we know it's not meant to be like that.
"Sometimes life seems so unfair and sometimes life can be so uncertain and fragile and so easily and suddenly lost."
Mr Gilchrist, dressed in a shirt, tie and tweed jacket rather than religious clothing, lit a candle on the altar and invited young people up to do the same.
He told the gathering: "Please talk to one another, help each other, and if you can light a candle."
A piano was played in the background as people moved around the church.
Minister Paul Watson of St Devenick's Episcopal Church led a short period of prayers.
He told Bailey's year group not to be defined by grief but to come together to help each other and be known as the "closest year group ever".