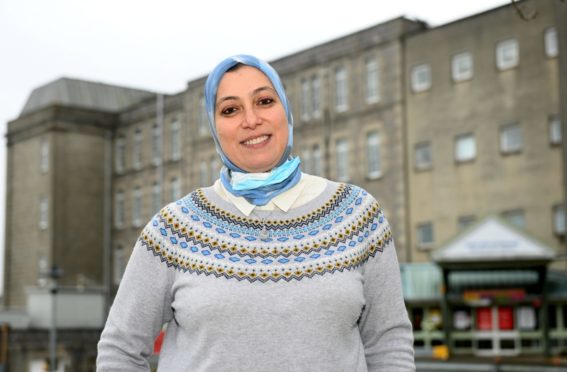 A north-east virology doctor admitted Covid-19 placed a huge burden on healthcare staff – but also led to "unimaginable" achievements in science and medicine.
Noha El Sakka is the only consultant in virology in the region and was thrust onto the front line of the battle to control the pandemic as a result.
She was responsible for testing the first suspected cases to arrive in the north-east last March at a time when there were few facilities in the area – and little was known about the disease.
In a matter of months, however, the virology doctor – who is also an adviser to chief medical officer Gregor Smith – and her team had created two hubs capable of processing thousands of tests every day.
"One of the good things from my view is that although it was a challenging experience, myself and the rest of the team all feel as though it's something we won't regret being at the centre of," she said.
"It's been a very valuable experience. We all felt the burden on us, but it's something we value being part of.
"On the diagnostics side in the laboratory, we have done things we could never have expected. The number of samples we were testing and the turnaround time had never been done before, because we had never been in that situation. It was an eye-opener to what we can do.
"Covid testing wasn't here at first so we had to build that up. We brought in equipment from across the world and built up our lab to a significant capacity – more than we could ever have imagined. We also built up the regional hub, which can now test more than 4,000 tests a day.
"The fact NHS Grampian is now running two hubs which can test thousands and thousands of samples a day is totally unimaginable, and if anyone had said we would be able to do that at the start I wouldn't have believed them.
"The steps that were taken were huge, in both our NHS lab and the regional hub. Being able to run two major hubs was a massive achievement and a success we are very proud of. That will stay with us for a long time."
'It's beyond anyone's expectation that we have vaccines'
Little more than a year after the virus first emerged, there are now several vaccines for it – something the virology doctor admits she didn't think would be possible when the first cases were reported.
"It's beyond anyone's expectation that we have vaccines, but it tells you a lot about the pressure of the situation," she said.
"When resources are all put in one direction with a combined effort, it shows how the unimaginable can happen. To be honest, I did not expect there to be a vaccine by the end of the year. It has never happened so quickly in the past and it tells you what was required – national direction, funding and scientific resources combined led to this.
"Of course, money and funding had been put in place while all other activities had been stepped down, so there were many factors which helped, but it shows how even in a challenging situation we can come up with a positive outcome at the end."
Because of the improvements made and the lessons learned, the virology doctor believes NHS Grampian – and society as a whole – will be better placed to deal with future major health events such as Covid.
"We have learned a lot from this outbreak, particularly around things like how to ramp up our skills and knowledge, who the key people are who can mobilise resources," she added.
"There is no such thing as impossible. If something like this happens in the future, we are in a far better position to be able to handle it from our experiences in the early stages. We will be starting further ahead than we did with this pandemic."
Read more from our Covid One Year On series here:
---
Coronavirus in Scotland – track the spread in these charts and maps
Covid vaccine in Scotland: Track the rollout progress with these charts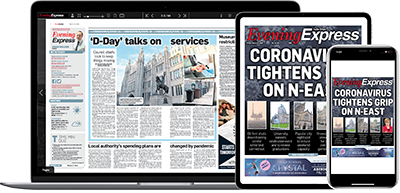 Help support quality local journalism … become a digital subscriber to the Evening Express
For as little as £5.99 a month you can access all of our content, including Premium articles.
Subscribe