Organ Donation Week aims to increase the number of people signed up to the donor register.
Running from today until Friday, this year's campaign, called We Need Everybody, is highlighting that anyone can be an organ donor, regardless of age, shape, size or ethnicity.
In the north-east, only 52.1% of people have joined the NHS Organ Donor Register – with the total amount of people in Scotland registered at 50.4%
Around 550 people in Scotland are waiting for a transplant, with 469 undergoing surgery last year.
f these, 375 used organs from deceased donors, with an additional 94 kidneys provided by living donors to either a loved one or a stranger.
In total, 102 people donated organs after death, which can save up to seven lives, or more if they also donate tissue.
A spokeswoman for the campaign said: "Increasing registrations is vital. With one person dying every day in the UK waiting on an organ transplant, the more people that join, the more lives that can be saved."
To join the NHS Organ Donor Register, visit weneedeverybody.org or call the Organ Donor Line on 0300 123 23 23.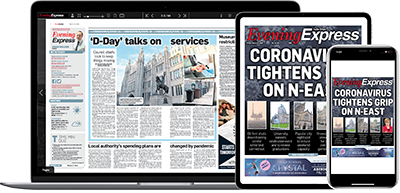 Help support quality local journalism … become a digital subscriber to the Evening Express
For as little as £5.99 a month you can access all of our content, including Premium articles.
Subscribe