A list of more than 10,000 Netflix usernames and passwords have been posted online – including users from Aberdeen.
The massive file containing full e-mail addresses and their linked passwords was posted online last month.
It's not known how up to date the data is, however, it's worth checking to see if your details have been leaked.
Popular site haveibeenpwned.com, allows users to enter their e-mail and see how many, if at all, their details have been compromised.
Their database includes the massive Netflix list, as well as data from other major breaches including more than 65 million accounts from Tumblr which was released in 2013.
Last week Twitter users were advised to change their passwords after an internal bug meant user details were visible internally.
How to change your Twitter password and keep an account secure
And earlier this year data of more than 150 million users of popular diet and fitness app MyFitnessPal was hacked.
If you're concerned your data has been leaked make sure to update your details across all acounts, using strong, unique passwords and two-factor authentication where possible.
5 security-strengthening tips to help you on World Password Day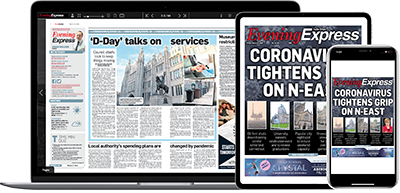 Help support quality local journalism … become a digital subscriber to the Evening Express
For as little as £5.99 a month you can access all of our content, including Premium articles.
Subscribe