A north-east family has spoken of the vital support network Charlie House has provided since their son was born.
Joanne and Euan Jamieson's son Rory – who has cerebral palsy – was born at 38 weeks after 24 hours of not moving.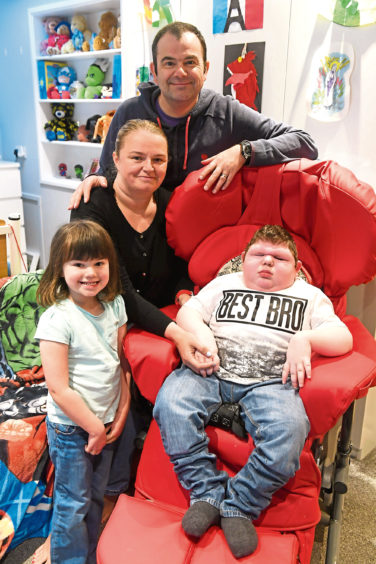 He was then delivered by emergency C-section and had to be resuscitated.
Joanne, 42, from Insch, is a full-time mother and carer to Rory, who is now seven.
She said: "At that point they knew there was something wrong, but I think the first thing they said to us that was possibly wrong was meningitis.
"We had rounds of tests over the first few days and then on day eight the consultant sat down with us and said Rory had catastrophic brain damage."
Husband Euan, 44, added: "First they told us there would be some issue with his motor skills and he just got worse and worse and worse. They sum up his condition with cerebral palsy, but it's more than that."
Joanne and Euan were later put in contact with Tracy Johnstone, founder and chairwoman of Charlie House, a charity which supports children with complex disabilities and life-limiting conditions.
---
---
The charity has now launched its Big Build Appeal to raise £8 million to create a specialist support centre for children and their families in the north-east.
Joanne said: "As soon as I met Tracy, she started talking about the other families that she knows, how much research she'd done to make Charlie House a reality, because there was so little.
"The respite centre is a huge, big deal for us, but the network is so important and suddenly we'd met all these families who were in the same position as us.
"It was so nice to feel like we weren't the only people in the world.
"You know you're not the only people in the world, but it feels like that."
Charlie House launches £8 million appeal to build specialist care centre for north-east children
Joanne added: "We've met so many families through Charlie House that we realise it's such a huge scale.
"We had no idea before Rory was born that there was anything wrong and people say how unlucky we were but we've never known anyone with disabilities, so to suddenly be faced with being parents of a child with disabilities was difficult. We had no idea what to do.
"Rory has gone from sitting in the hospital at eight weeks old, doctors telling us he's not going to make it, to him being eight in March."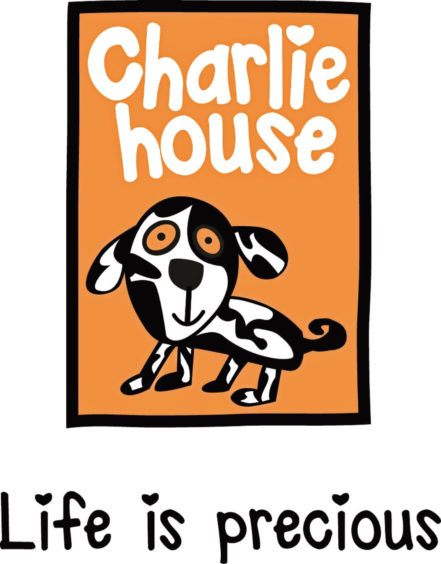 The family are in and out of hospital often with Rory and have visited 13 times in just 10 months. Currently, they have access to Rachel House in Kinross. However, it takes just under three hours to travel to, which is not ideal.
Charlie House hopes to build the respite facility in the grounds of Woodend Hospital and has already raised more than £1m for the cause.
Charlie House Big Build Appeal: We couldn't have asked for a better response to our appeal
Having a facility close to home would mean the Jamiesons would not have to be split up when Rory needs support, as there would be accommodation.
For Joanne and Euan, who also have a daughter Mollie, aged four, respite would ensure Rory is receiving the care he needs, as he has to have everything done for him.
Joanne added: "The respite is huge but what our family have got from being part of the Charlie House family is so much more. I've been involved now since the launch, so the fact we're here and a planning application has actually been submitted, this is a massive step for us and it's so exciting."
They are keen for other parents of babies with complex disabilities to receive support from the beginning, which Charlie House will give.