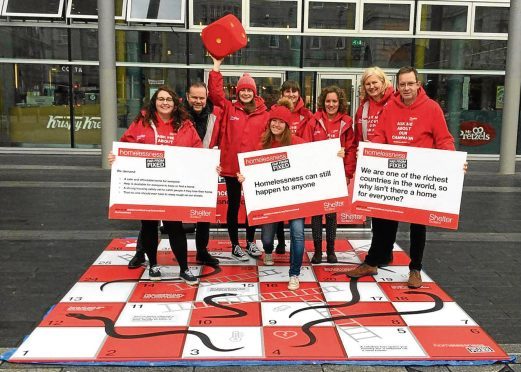 Almost 30 people a week from Aberdeen are asking a housing charity for assistance, new figures show.
Shelter Scotland, which helps people with housing and homelessness, published an impact report yesterday which said 1,480 in the Aberdeen City Council area, sought assistance from its city team, pictured, in the 12 months ending in March.
Of those, 56% wanted help to stay in their home and 19% wanted assistance to find a home.
A quarter asked the charity for help to improve their homes in ways such as making landlords repair serious faults.
Shelter Scotland deputy director Alison Watson said: "Last year, we were busier than ever helping people with bad housing, and homelessness.
"The terrible shortage of truly affordable homes, harsh welfare reforms, stagnant wages and the high cost of keeping a roof over their head are the main reasons driving people to ask for help."
Ms Watson added: "Struggling to afford or pay housing costs is the biggest presenting problem people have when coming to us for help.
"Behind those statistics are people, families, individuals – people on low incomes, people with complex needs, people in crisis – some of the most vulnerable people on our society.
"These are the people we help day in and day out, and until there's a decent, safe and secure home for everyone, we'll be here to do whatever we can to help everyone in Scotland facing bad housing and homelessness, who may need our expert advice and support."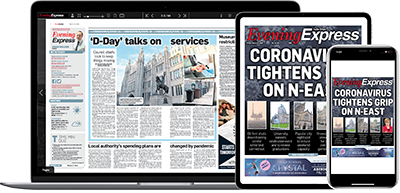 Help support quality local journalism … become a digital subscriber to the Evening Express
For as little as £5.99 a month you can access all of our content, including Premium articles.
Subscribe