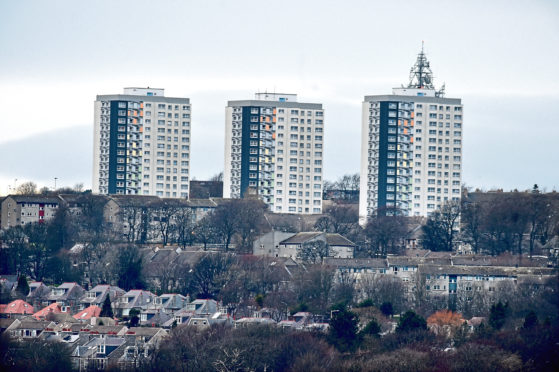 The boss of a housing charity has said a rise in Aberdeen council rents will have a "massive impact" on tenants.
A 4.3% hike agreed at Aberdeen City Council's budget meeting on Tuesday, comes into effect next month.
Council co-leader Councillor Jenny Laing said during the budget talks that about £40 million for 2019/20 would be spent improving its housing stock.
She also said a "rolling plan" for the next five years would see an annual investment in the council's homes of more than £30m.
But Shelter Scotland hub manager Mark Thomson said the rent rise could push more people into arrears.
The charity also receives funding from Aberdeen City Council, and was spared a £35,000 cut that had been proposed by officers
Mr Thomson, pictured, said: "Our major issue is that for people who are on limited incomes, struggling to pay their rent, or are in rent arrears, a 4.3% increase is going to have a massive impact on their lives.
"We already see people who are struggling to pay heating costs, lighting costs and food bills as it is.
"What has to go to allow them to maintain their tenancies and keep them out of that rent arrear process before that calls in court?"
Council housing spokeswoman Sandra MacDonald pointed out the rise received unanimous backing.
---
---
She said: "The 4.3% increase in council rents is consistent with long-standing council policy and was supported by all 45 councillors.
"The council continues via its anti-poverty strategy to ensure those that are in the most difficulty receive the most support.
"There will be a report coming later this year for the recruitment of further housing officers along with financial advice officers to ensure people get the full amount of benefits they are entitled too."
At the budget meeting Councillor Laing said: "In previous years we were able to freeze rents in the city, but acknowledged that was not a position that could be maintained indefinitely, so we have committed to manageable increases to support ongoing investment."
With regard to the 4.3% increase she said it was viewed as "reasonable" and took into account the "pressures" on city residents.
She said a "comprehensive programme of works" was proposed
This will include more than £5m spent on window replacements, £4.5m on renewing heating systems and £2.75m on improving insulation.
Ms Laing added that "millions more" would be invested in areas that included lift replacements, modernising bathrooms and kitchens and enhanced safety measures.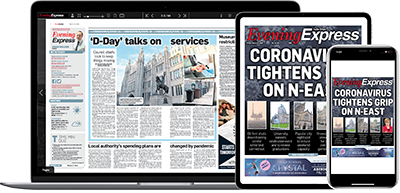 Help support quality local journalism … become a digital subscriber to the Evening Express
For as little as £5.99 a month you can access all of our content, including Premium articles.
Subscribe