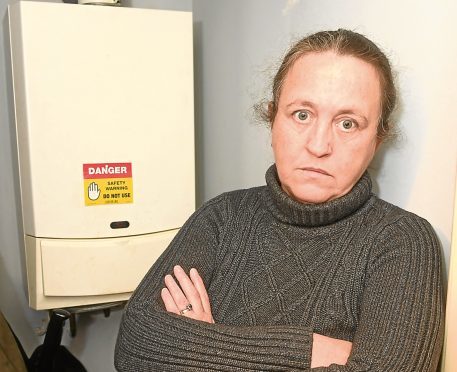 A housing organisation has come under fire after two residents were left without heating or hot water.
Sandra Christie, who lives in Kemnay, and Guy Ingerson, who is currently living with his mother in Mastrick, were both left in the cold after their boilers broke last Saturday and Wednesday respectively.
Sandra and Guy are angry their landlord, housing association Sanctuary Scotland, has not been able to offer a solution more quickly.
Guy was told it wouldn't be possible to make repairs to the boiler until this week.
In that time, temperatures in the North-east have dropped to below zero and snow has covered the region.
Sandra, 52, who suffers from a number of mental and physical health issues, including chronic obstructive pulmonary disease (COPD) and arthritis, said: "I just can't take it anymore. It's become unbearable.
"I've got COPD, I'm classed as suicidal and I have arthritis.
"My boiler broke last Saturday and I heard absolutely nothing from anyone at Sanctuary for days. I'm coping day to day but there are days when I just sit on my sofa and cry."
Guy and his mother have been supplied with electric heaters while their boiler is broken, but Guy has said the cost of heating the house is now too expensive.
He said: "We've been told that the delay has been caused by parts being unavailable. Parts pertaining to boiler repairs should be stored in anticipation of poor winter conditions. My mum has arthritis and she has to deal with that on top of the cold weather. This is unacceptable."
Sanctuary Scotland has now promised to fix Guy's and Sandra's boilers this week.
A spokesman for Sanctuary Maintenance said: "We are pleased to confirm that we will be attending both addresses this week to carry out the work required. The fault with Mrs Ingerson's boiler was reported on Wednesday and we will be visiting her today, while our operatives have an appointment at Mrs Christie's address tomorrow to install a brand new boiler.
"We have provided electric heaters for both homes to use temporarily, but we do apologise for the inconvenience caused while we are awaiting the delivery of specific parts and the replacement boiler that have been ordered."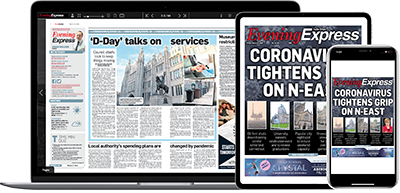 Help support quality local journalism … become a digital subscriber to the Evening Express
For as little as £5.99 a month you can access all of our content, including Premium articles.
Subscribe