Residents have opposed a builder's attempt to ditch a promised cycle path next to a wooded area.
Scotia Homes and Barratt East Scotland had agreed to build a route through Caroline's Well Wood, in Ellon, as part of its 247-house Castle Meadows development.
But now the homebuilders have applied to scrap the condition, meaning the path would not need to be built.
Homeowners next to the woods have objected to the proposals, saying a path is needed because the area is not directly connected to the town centre.
However, the developers have said that building the path would lead to a loss of 52 trees at the woods.
In a letter to Aberdeenshire Council regarding the proposed scrapping of the path, resident George Stewart, of Ness Circle, said: "To grant this application would relieve the developers of the obligation in the original planning consent to provide a path.
"To allow this would result in the continuation of the detriment to the amenity of the area and to continue a detriment to pedestrians and cyclists who would have been using the path had it been built as promised.
"This application for amendment should be refused and instead an amendment for an alternative path along an agreed route be sought."
In another letter, Patricia Carnaby, of Woodlands Edge, said: "The need to destroy 35-plus trees is not acceptable. I feel there is another solution to be had and this should be revisited by the developers and trust (which controls the land) to come up with an agreeable solution to allow a path to be installed.
"We were sold houses by the developers with the path being promised."
The woods is run by the McDonald Public Park endowment trustees group – which is made up of Formartine area councillors, and oversees the care of the park for the people of Ellon.
A spokeswoman for Scotia Homes declined to comment.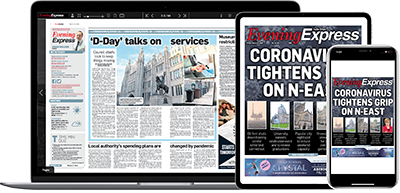 Help support quality local journalism … become a digital subscriber to the Evening Express
For as little as £5.99 a month you can access all of our content, including Premium articles.
Subscribe