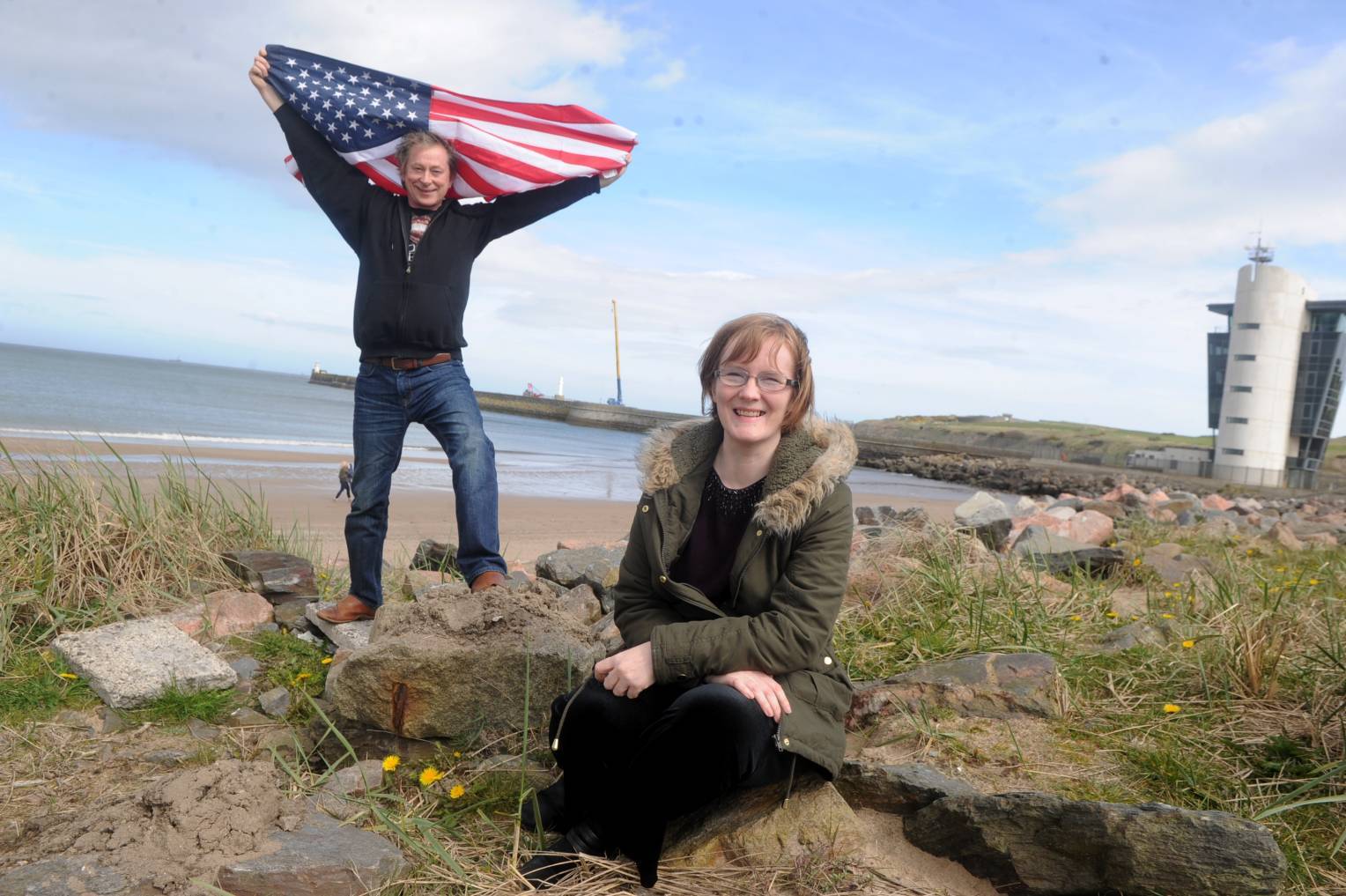 Legendary entertainer Harry Houdini came to Aberdeen in 1909 to perform a death-defying underwater escape.
Despite pleas from the police, the illusionist jumped from a tug boat into the navigation channel of the harbour in stormy conditions while chained and handcuffed.
Now, Aberdeen historian Fiona-Jane Brown and Alec Westwood, 53, will perform a dramatisation of events surrounding the stunt.
Fiona-Jane will play the role of Aberdeenshire suffragette Caroline Phillips while Alec will play Houdini.
The performance is part of the Da Dee At Live Art Festival, which will take place from May 20 to 22.
Fiona-Jane, who runs historical tours around the city, said: "It is little known that Houdini came to Aberdeen to perform at the Palace Theatre.
"When he was here he jumped from a tug boat and escaped from the water within a minute.
"We will be telling the story right up to and just after the stunt."
Fiona-Jane and Alec will be performing their take on Houdini's stunt at various times on May 21.