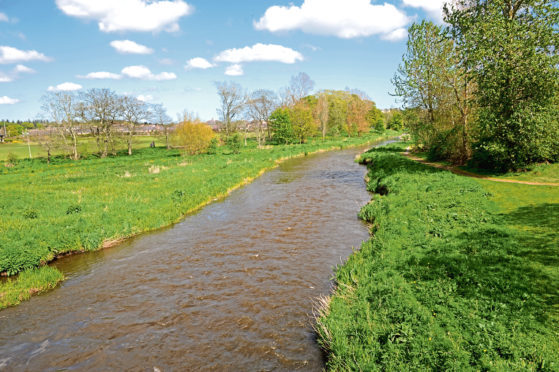 Water levels below the earth's surface are at their lowest for 10 years in parts of the north-east, according to an environmental body.
The Scottish Environment Protection Agency (SEPA) made the claim in a report released this week about water scarcity levels.
SEPA is monitoring the water scarcity levels across the country on a weekly basis after the period of warm weather.
There are concerns over low groundwater levels – which is underground water held in the soil and rocks – with SEPA calling for firms which use water from rivers not to use any more than needed.
In its latest report SEPA also raises concerns over the rivers Deveron and Ythan, which are now being classed as "significant scarcity" – the worst category possible.
The reason given for the new classification was the drier river channels and higher water temperatures.
The report states: "There are no areas where normal public water supplies have been affected but there has been an increase in water usage levels.
"River levels are very low across the country, particularly across the north-east region.
"We are seeing evidence in the area of riverbeds becoming extensively exposed and where there is water it is very shallow and slow flowing."
These conditions have also led to some high river water temperatures, all of which put stress on river plants, fish and other animals. Loch and reservoir storage has fallen again following a brief recharge.
"Groundwater levels have started to fall more quickly and in Aberdeenshire some levels are the lowest for at least the last 10 years. In parts of the Ythan and Don river basins the deficit has reached the "extremely dry" category and approaching the highest level on record – going back to 1978."
Ellon and district councillor Isobel Davidson said: "We are having an amazing and enjoyable dry period but water levels are low so we all need to play our part in conserving water both at home and at work.
"Of particular concern are residents on private water supplies.
"They need to ensure their water supplies last as long as possible."
For more information go to www.sepa.org.uk/water-scarcity.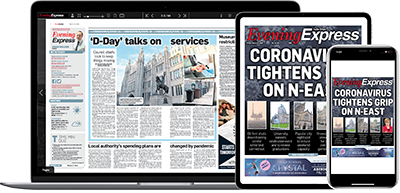 Help support quality local journalism … become a digital subscriber to the Evening Express
For as little as £5.99 a month you can access all of our content, including Premium articles.
Subscribe