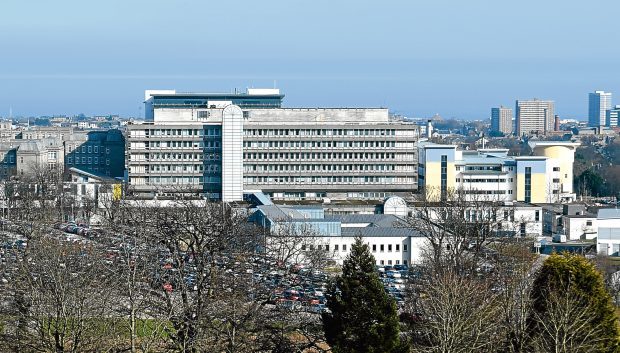 Health workers based at Aberdeen Royal Infirmary have been praised by the Scottish Government for helping people suffering from multiple sclerosis.
First Minister Nicola Sturgeon announced in January 2015 that health boards across Scotland would share in a £2.5 million funding boost aimed at improving healthcare.
NHS Grampian spent the cash it received on bringing in Julie Robertson, a new clinical nurse specialist for MS – and the decision has had a big impact on patients.
In a new Scottish Government report, NHS Grampian's clinical nurse specialist for MS, Mairi Maguire, said: "From Julie's appointment to mid-April 2017, 84 new patients had been diagnosed.
"We had contact with all of them within 10 days, and that would have been almost impossible before the new post was established.
"In fact, we almost always contact patients on either the same day or the next day after referral."
Ms Maguire added: "We're able to see on average a minimum of an extra 20 patients per month at the clinic since Julie joined us."
Nurses run a clinic at Aberdeen Royal Infirmary and patients can also call and e-mail in for advice or to arrange visits to the MS relapse clinic.
Ms Maguire said: "Since Julie arrived, I'd say 99% of the time we are now getting back to patients on the same day. We now always have two nurses at the clinic, which makes a huge difference.
"Patients who postponed their (blood) infusion used to face big problems in trying to reschedule, but not now."
Morna Simpkins, MS Society Scotland director, said: "In 2015 we welcomed the Scottish Government's further investment in specialist nursing and we were delighted to see an increase in specialist provision in a handful of areas in Scotland.
"However, still only five of the 11 mainland health boards are deemed as having sustainable MS specialist nurse provision.
"We believe everyone with MS should have access to appropriate care and support regardless of where they live in Scotland."